Murree's Charm: An Affordable Family Destination:
Discover the enchantment of Murree with your family, even on a budget! Unveil the secrets to planning a wallet-friendly trip to a captivating destination for every family. Murree welcomes offer affordability without compromising on fun. 
Here's why it's the perfect family getaway:
Budget-Friendly Delights: 
Murree's allure doesn't have to drain your wallet. There are a few budget-friendly activities, staycations, and cuisines to choose from. 
The lush greenery, misty hills, and charming scenery are all free to enjoy. Take leisurely walks and explore the beauty nature has to offer.
Local Cuisine Adventures: 
Treat your taste buds without overspending by savoring local delicacies from street vendors and small eateries.
Smart Accommodation Choices: 
Affordable guesthouses and family-friendly lodges abound in Murree. Opt for cozy stays that fit your budget.
Engaging Outdoor Activities: 
Experience the thrill of low-cost adventures like hiking, picnicking, and exploring the local markets.
Visit during weekdays or off-peak seasons to take advantage of lower prices on accommodations and attractions.
Embrace the joys of a budget-friendly Murree excursion with your loved ones. Create lasting memories without straining your finances.
Budgeting Benefits: Plan Your Murree Trip:
Explore Murree on a budget-friendly family adventure in Pakistan. Here are a few tips to make your Murree trip more memorable on a reasonable budget:
Opt for cozy guesthouses or budget hotels for a comfortable stay that won't strain your wallet.
Pack snacks and light meals for picnics, saving on restaurant expenses.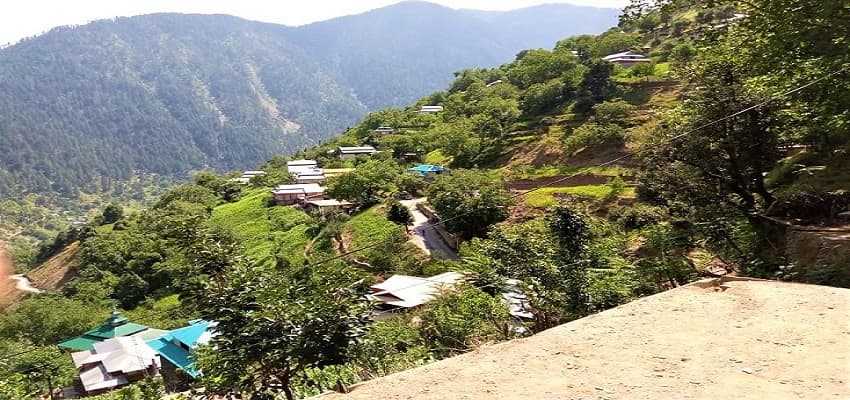 Enjoy scenic views while saving money by using local buses or shared taxis.
Plan Dates & Duration: Family Murree Trip:
Embark on an unforgettable budget-friendly family adventure to Murree, Pakistan's scenic paradise! Start by planning your trip dates and duration. For fantastic deals, check out our exclusive packages at the Grand Taj Hotel, starting at just PKR 10,000. Enjoy a complimentary breakfast and save big with discounts like 15% off on 3 nights, 20% off on 7 nights, 25% off on 15 nights, and a whopping 30% off on a 30-night stay.
Choose Affordable Accommodation: Family Stay
Planning a family trip to Murree in Pakistan doesn't have to strain your wallet. Here's how to make the most of your journey without sacrificing comfort:
Affordable Accommodation at Grand Taj Hotel to indulge in a fantastic family stay where luxury meets affordability.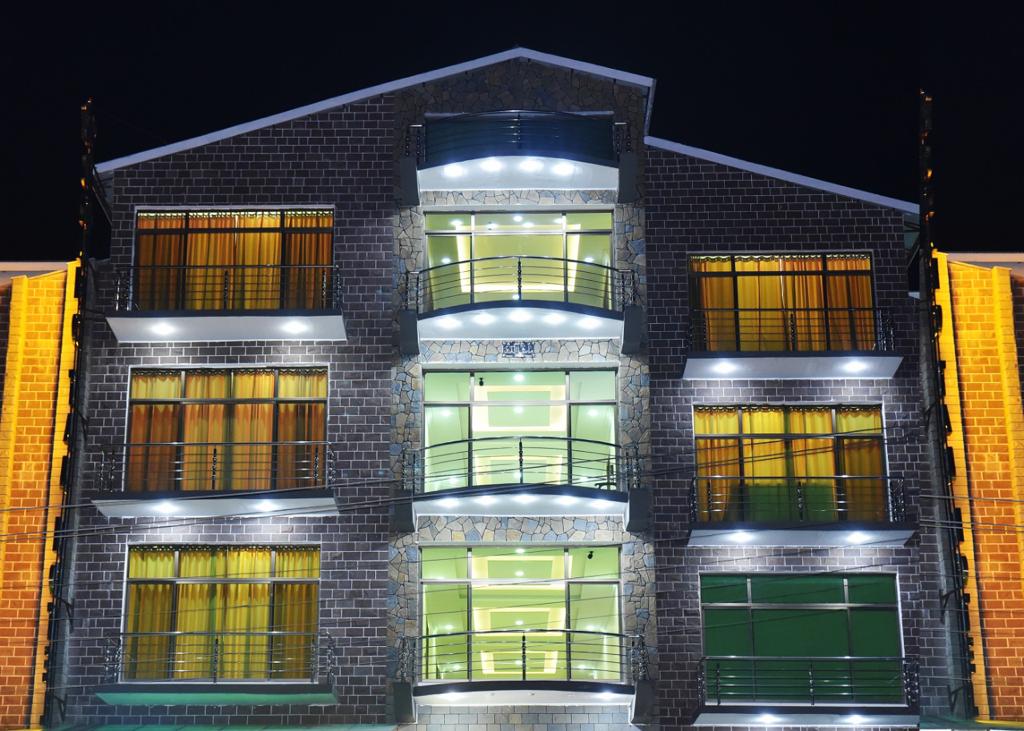 Check out these room options:
Each room type is carefully designed to cater to your family's needs while keeping your budget in check. 
Note: Prices may vary and are subject to change based on availability. Book in advance to secure your spot and enjoy a remarkable family vacation in Murree.
Pack Essentials: Murree Trip Preparation
Explore Murree with your family on a budget with these easy and wallet-friendly tips! Start your journey right by packing smartly. Here's how:
Seasonal Clothing: Pack according to the weather – layers are key!
Comfortable Shoes: Get ready to walk and explore comfortably.
Medicines: Carry a basic medical kit for any unforeseen needs.
Snacks: Stock up on budget-friendly snacks for munching on the go.
Your Murree trip preparation doesn't have to break the bank. These essentials ensure a memorable family adventure without the stress on your pocket.
Optimize Meal Costs: Family Dining in Murree
Explore Murree with family on a budget has never been easier! Enjoy a peaceful stay away from the hustle and bustle of busy life cost-effectively:
Family Dining in Murree Enjoy delicious local cuisine without overspending by:
Street Eateries: Indulge in flavorful street food that's light on the wallet.
Local Restaurants: Explore local eateries for authentic meals at reasonable prices.
Create lasting memories while saving on food expenses. Your family trip to Murree is all about experiences, and these dining tips ensure you savor every moment without straining your budget.
Explore Free Activities: Budget-Friendly Entertainment
Discover an unforgettable family getaway to Murree in Pakistan without breaking the bank! These easy tips for a budget-friendly trip help to make memories to last a lifetime. Explore a range of free activities that promise entertainment for the whole family:
Mall Road: Enjoy a charming walk, shop, and savor local street food.
Pindi Point: Relish panoramic views and capture stunning photos.
Kashmir Point: Embrace serenity with breathtaking mountain vistas.
Murree Hills: Trek the hills for a close-to-nature adventure.
Playgrounds: Let kids play and have a blast in open green spaces.

Visit Off-Peak: Budget-Friendly Murree Timing
Discover the magic of budget-friendly family trips to Murree, Pakistan, with our easy tips. Choose off-peak times to visit, ensuring you enjoy all the beauty without the crowds and high costs.
Off-Peak Benefits:
Savings: Accommodations and activities are often more affordable during off-peak seasons.
Peaceful Experience: Enjoy the serene beauty of Murree without the hustle and bustle.
Personal Attention: Experience better service and attention from locals in quieter times.
Nature's Splendor: Explore nature's wonders with less tourist traffic.
Plan your Murree adventure wisely, and create priceless memories without straining your budget.
Prioritize Attractions: Family-Friendly Choices
Explore Murree with your family on a budget to make the most of your trip. It offers a delightful array of family-friendly attractions:
Pindi Chair Lift: Enjoy a memorable ride on the Pindi Chair Lift with your family, offering panoramic views of the surrounding hills and valleys.
Musical Fountain at PIA Park: Experience the enchanting musical fountain show at PIA Park, a delightful treat for everyone.
Playland Patriata: Entertain your kids with a visit to Playland Patriata, which offers various rides and amusements at reasonable prices.
Tandoori Village: Treat your taste buds to local flavors at Tandoori Village, where you can relish traditional Pakistani cuisine without emptying your wallet.
With these pocket-friendly pointers, your family's Murree adventure will be a cherished memory for years to come.
Kid-Friendly Attractions: Budget Explorations
Exploring Murree with your family in Pakistan on a budget has never been easier! Discover a trove of kid-friendly attractions that won't break the bank while creating unforgettable memories. Delve into a wealth of enjoyable activities that keep both kids and parents entertained without overspending. Here are some budget-friendly highlights:
Pindi Point Picnic: Pack a picnic and head to Pindi Point for stunning views and family bonding.
Playland Arcade: Let the kids loose in Playland Arcade for hours of budget-friendly fun.
Lower Topa Adventure: Embark on a nature walk in Lower Topa that's light on the pocket.
Sozo Adventure Park: Thrill the family with an affordable adventure day at Sozo Park.
Pony Rides: Treat the kids to pony rides, a charming and economical activity.
Wildlife Park Exploration: Visit the Wildlife Park for an educational and budget-conscious outing.
New Murree's Waterfall: Hike to New Murree's waterfall for a refreshing and low-cost adventure.
Discover the joys of Murree with your family without straining your budget. These attractions are proof for a memorable and fun-filled getaway
Souvenirs on a Budget: Shopping in Murree:
Enjoy the delightful experience of shopping in Mall Road Murree. The Mall Road Murree has lots of shopping malls and local vendors offering clothes, sweaters, jackets, handicrafts, handmade jewelry, and many more. Here are a few tips to do shopping on a budget:
Set your budget for shopping to avoid overspending and prioritize your shopping.
Check prices from different vendors and do shopping from where you can enjoy the best deals.
Bargain smartly and politely with local vendors to do shopping at a reasonable price.
Purchase local and traditional items like pashmina shawls, handmade jewelry, traditional clothing, and wooden crafts. 
Purchase limited items according to your budget and avoid overspending. 
Capture Memories: Low-Cost Photography:
Enjoy the photography experience of the beautiful natural sceneries of Murree with great snapshots without any expensive photography equipment. Here are a few tips to enjoy low-cost photography in Murree:
Take snaps during golden hours of natural light to enhance the beauty of your pictures without any extra lighting equipment.
Use your smartphone with a good camera to capture brilliant pictures at a low cost. Use different photo editing apps to adjust the brightness and focus of the picture.
Your DSLR camera is enough to shoot breathtaking scenic snapshots at in low cost.
Try different angles for some amazing shots. Try low and high angles or from the ground to take memorable pictures of panoramic views.
Focus on creativity and uniqueness during perspective rather than high-cost equipment. 
Stay Hydrated & Healthy: Murree Trip Tips:
Here are a few tips for the Murree trip:
Check the weather forecast before traveling to Murree and pack according to the weather.
Keep all essential clothes, comfortable shoes, medicine, and other accessories. 
Keep yourself hydrated and always take a water bottle with you.
Travel with light luggage to avoid stress.
Keep enough cash and ATM with you while traveling.
Drive carefully while visiting Murree to avoid any kind of accident.
Enjoy Nature: Budget-Friendly Outdoor Activities:
Murree is a natural beauty offering a variety of budget-friendly activities to enjoy your trip:
Enjoy hiking in stunning views of lush green forests, and beautiful hills. Enjoy hiking from Mall Road to Pindi Point or Kashmir Point with your friends and family.
Enjoy a ride on a chairlift or cable car with panoramic views of Murree Hills. 
In winter, tourists can enjoy sledding and snowball fighting with their families.
Enjoy hiking in Nathiagali, Ayubia, and Dunga Gali with cool breeze, and natural views.
Enjoy local cuisine and street food on a low budget.
Explore the local markets at Mall Road Murree to buy traditional clothes, jewelry, and handicrafts. 
Return Wisely: Murree Family Trip Conclusion:
With proper planning and wise decisions, you can enjoy a trip to Murree with your friends or family on a reasonable budget. Choose your staycation offering high-class amenities at pocket-friendly charges and don't spend on unnecessary stuff. Set your budget and avoid overspending on anything. Enjoy natural views and activities that cost you nothing.