Complete family tour Guide to Murree:
Many things to keep in mind for an unforgettable family tour in Murree. Staycation is the most necessary thing in between all. Choose a secure and comfortable hotel necessary for a memorable family tour.  This article will guide you about the complete family tour plan, hotel suggestions, and travel essentials for visiting Murree. Make a comprehensive plan before visiting Murree to avoid any mishaps during your stay in Murree. 
Booking Accommodation Guide (Murree's Best Hotels):
Following are the tips to keep in mind while choosing a hotel for a family staycation:
The hotel must be secure and family-friendly for a staycation.

The staff of the hotel must be friendly.

The rooms must be well-furnished, clean, and equipped with all the necessary facilities.

The hotel must offer royal amenities to make your stay comfortable and memorable.

The hotel food menu must be mouthwatering and captivating. 

There must be some family-oriented activities like enjoying tea with panoramic balcony views.

There must be some activities to engage kids. 

The hotel must be at a prime location from where it is easy to access all the tourist spots. 
Best Family Hotels: Memorable Stays in 2023:
Following are the best family hotel in Murree to make your family stay luxurious and memorable: 
Shangrila Resort Murree:
Shangrila Resort is a prime location in Murree and is a chai or famous Shangrila hotel all over the country. It is a small hotel with a vision to provide pure high-class treatment and luxury services to its guests. It is surrounded by breathtaking views for guests to indulge in the tranquility of beautiful and calm Murree Hills. All the rooms are well-designed for the guests' comfort and equipped with services like cable TV, Wifi, central heating system, and minibar.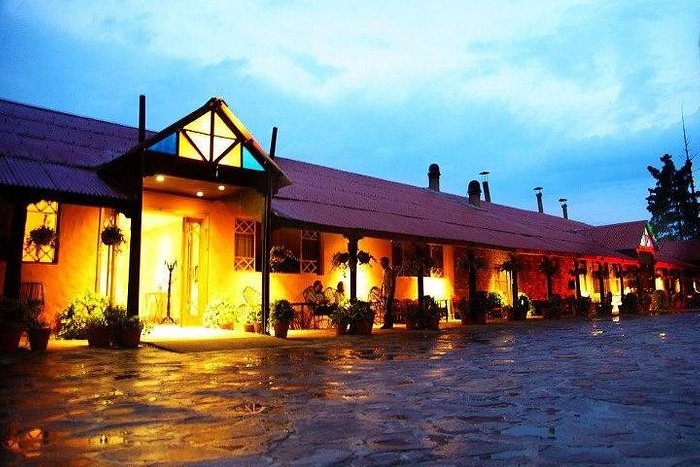 Lockwood Hotel Murree:
Lockwood Hotel is one of the famous hotels in Murree located in a fancy area. It has four types of well-furnished rooms for the luxury and comfortable stay of guests. The hotel is famous for its luxury rooms,  breathtaking views, royal services, and authentic hospitality.  Guests are treated during their stay with high-class amenities.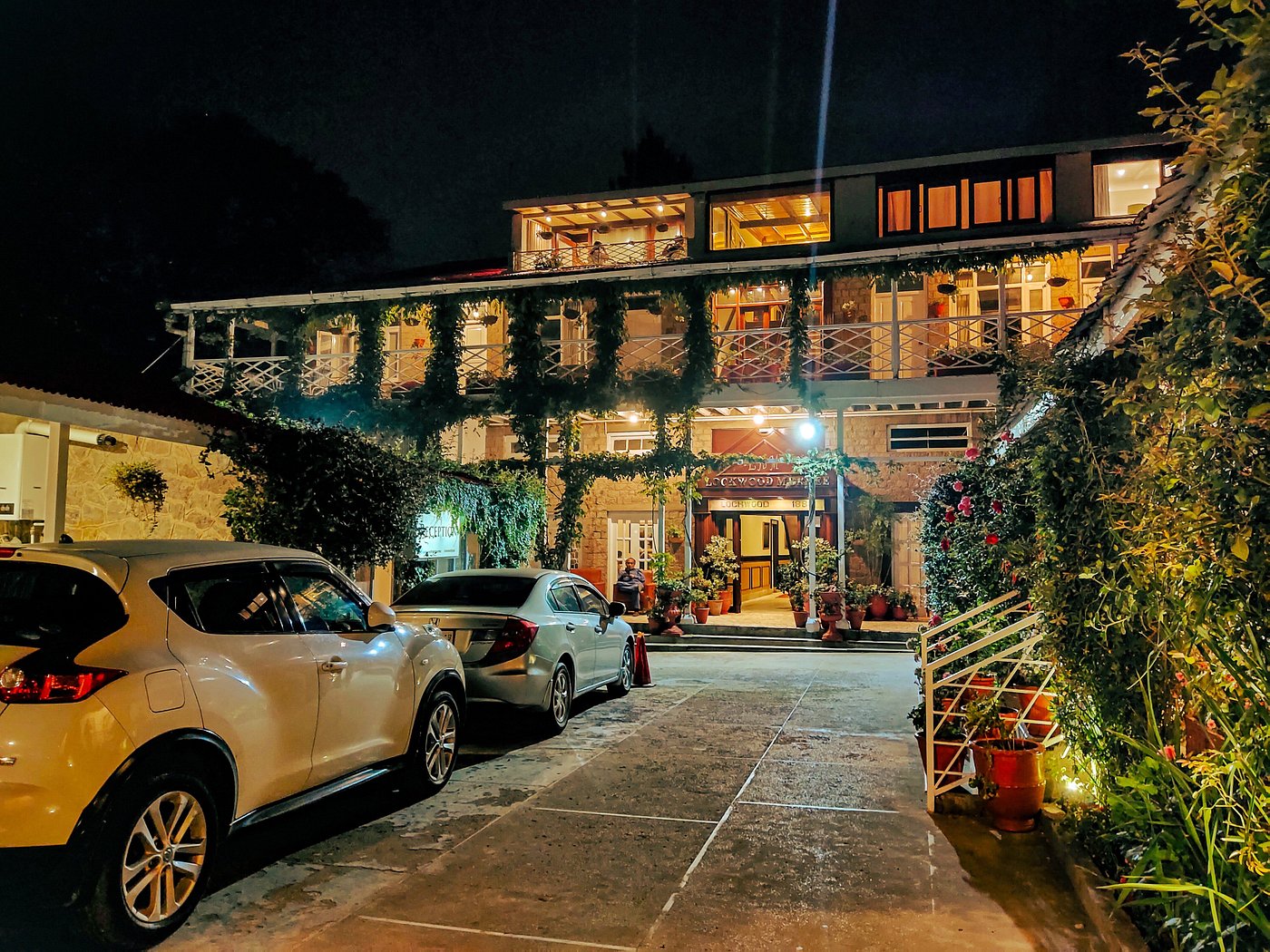 Grand Taj Hotel Murree:
Gand Taj Hotel near Mall Road Murree is a 5-star family hotel offering a luxury experience, breathtaking balcony view, and royal amenities. The hotel is well furnished and all the rooms and suites are designed for comfortable and deluxe staycation for visitors from all over the country. 
The hotel is located at a prime location for easy access to every tourist spot. The Hotel provides high-class amenities to its guests including secure and free parking, unlimited wifi, 24-hour desk/room service, flat TV, air-conditioning, separate bathroom, hot water, restaurant, complimentary breakfast, laundry service, microwave oven, minibar fridge, balcony view in a competitive package.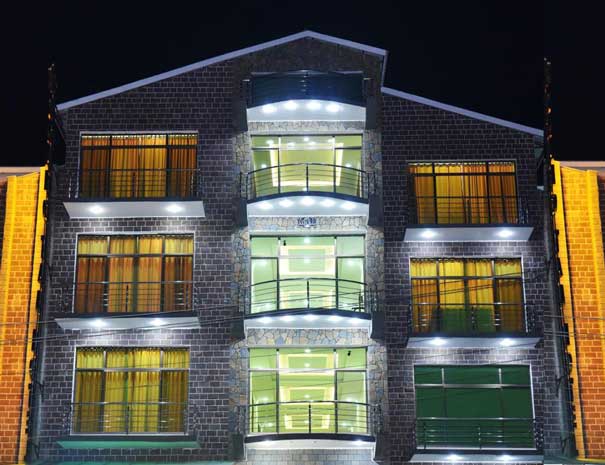 Pine Top Hotel Murree:
Pine Top Hotel is situated near Kashmir Point a bank road near Mall Road Murree.  It is located away from the hustle and bustle of the city to enjoy a calm environment and make everlasting memories. The hotel has 20 rooms for its guests and all the rooms are well-furnished and designed to give home-like hospitality. The room has good services including a room heater, 24-hour hot water, wifi, and cable TV.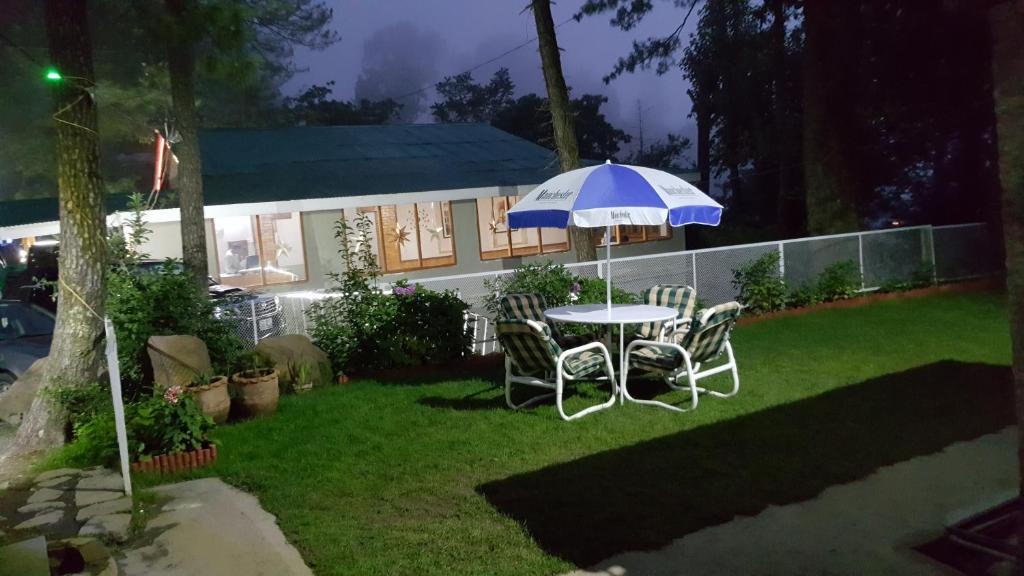 Hotel Metropolitan:
Hotel Metropolitan is a blend of traditional and modern facilities for indulging in the tranquility of hospitality. There is a variety of rooms available for guests including standard rooms, deluxe rooms, and triple bedrooms according to the needs and demands of the guests for a comfortable and luxurious stay.   The hotel offers luxury services including 24-hour services, LED, laundry services, central heating, a room fridge, free wifi, and secure parking. The prices of this hotel are quite high for providing luxury services. 
Best Family-Friendly Hotel for You:
Grand Taj Hotel is the best family hotel in Murree for a secure and budget-friendly staycation with high-class amenities. As the hotel is located in a prime location, it is easy to access every tourist spot from this hotel. The environment of the hotel is secure and comfortable for a luxury staycation with family. The hotel offers free and secure parking to easily park your car.  It also provides 5-star amenities like unlimited wifi, air-conditioning, and flat TV, panoramic balcony view, land laundry services for a memorable family stay.  The best thing about this hotel is it provides all these luxury amenities in budget-friendly packages which make it the best choice of all the other hotels in Murree. 
Seasons in Murree: When to Plan Your Trip:
The best time to visit Murree is when you indulge in the beauty of Murree and make your every moment memorable without any hustle.  Every season has its charm to enjoy the natural beauty of Murree and depends on personal preferences to choose your favorite time.  
weather in Winter (November to February):
December and January are the coolest months in Murree and the evenings are very romantic. There are high chances of snowfall this month. A huge number of tourists visit Murree this month to enjoy snowfall. The weather of Murree is very cold in February along with humid which increases the intensity of the weather. It is recommended to bring warm clothes during this month.  
weather in Spring (March to May):
 The spring season offers pleasant weather to escape from the hustle and bustle of daily life and enjoy the scenic sights of Murree. It is a perfect time to visit the lush green mountains, fresh lakes, and beautiful gardens without worrying about weather intensities. 
Weather in Summer (June to August):
Murree offers less temperature during summer as compared to the rest of the cities of Pakistan. So, it is the best time to visit Murree to get an escape from the summer heat in the center of Murree hills to enjoy the days on waterfalls.
Weather in Fall (September to November):
Fall is the best season to enjoy outdoor activities in Murree. During the fall season, the tourist can enjoy hiking, skiing, taking a balloon and enjoying safari rides, and visiting historic places in Murree. 
Packing Essentials: What to Bring to Murree:
Following are a few tips about packing essentials for visiting Murree:
Bring warm clothes, jackets, gloves, sweaters, and socks during the winter season.

Bring light and comfortable clothes during the Summer season.

Bring comfortable shoes or boots to easily visit the hilly areas. 

Keep your medication and first aid kit with you.

Portable chargers, power bank, and cameras.  

Snacks and water bottles to keep yourself hydrated during outings.
Navigate Murree's Weather: Dress Smartly:
Dress smartly according to weather conditions in Murree. Keep your dress code according to the culture of the country to avoid any odd situations. Keep your dress simple and comfortable according to weather conditions. Wear jackets and sweaters to keep yourself warm during the winter season and wear comfortable and easy clothes during summer. Carry less stuff with you during outings.  
Budgeting Tips: Make the Most of Your Trip:
Check the charges of the best hotels in Murree and compare the prices as well as amenities being offered by the hotel. Choose the hotel offering more amenities at reasonable charges. Always book a hotel in advance from the hotel's website to avoid extra charges and taxes. Book a hotel at a prime location to get easy access to everything like shopping malls, tourist points, medical stores, etc.