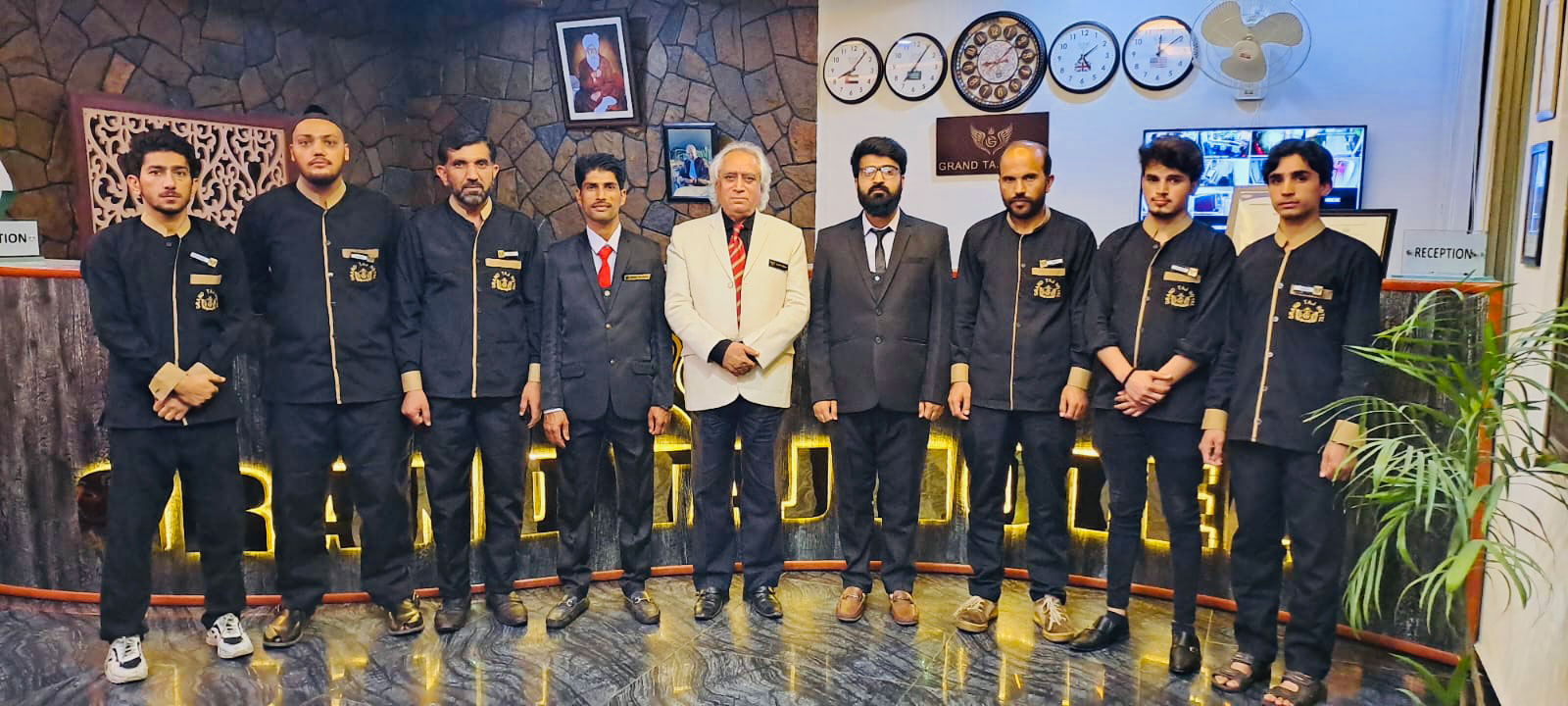 I visited the place and found a memorable experience . Newly built and a clean atmosphere . The view of murree hills from top is Aaha. The staff is very very good. The food quality is also good.I recomend it to visitors
Excellent stay. Comfortable rooms and clean bathrooms. Parking was on ground floor of the building (inside). A superstore was located joined to the building with one entrance from the parking, had all essentials.
This is the by far one of the best hotel I stayed in their service is top notch and price is very competitive when compared to facilities, their room service is available 24/7 and always ready to help just with a one room service call, receptionist is a very polite and decent guy. Pros: We asked to change the room they immediately agreed. We called for tea at 4:AM and the provided the tea within 10 minutes I was surprised. Bus stand is in front of the hotel. Taxis are always available in front of the hotel. Cons: you can say it's a con for some who don't want to walk because mall is 15 min walk from the hotel if you can walk then this hotel is perfect for you although taxis are available in 500 the wil drop you at the mall. So far we enjoyed our stay. The best thing about this hotel is they are very passionate about their work any complaint you have they will sort it on 1 call.
KAWAA Coworking space
2023-07-03
I recently stayed at Grand Taj Hotel and I must say, the facilities were excellent. From the moment I arrived, I was impressed by the modern and stylish décor throughout the hotel. The room itself was clean, spacious and had all the amenities I needed, including a comfortable bed. The staff was also friendly and helpful throughout my stay. Overall, I would highly recommend it to anyone looking for a comfortable and enjoyable stay.
I recently had the pleasure of staying at the Grand Taj Hotel Murree, and I must say it was an absolutely exceptional experience from start to finish. This hotel truly lives up to its grand name and exceeded all my expectations in every possible way.I cannot praise the staff at the Grand Taj Hotel Murree enough. Every member of the team was dedicated, professional, and genuinely committed to ensuring my stay was perfect. They were always available to assist me with any query or concern, and their genuine warmth and hospitality made me feel like a valued guest.

Verified
Exceptional
Verified
Exceptional

Verified
Superb ☺ Excellent☹ Good location

Verified
I really love this place. The decency of the hotel is so great. Especially staff's way of talk was so polite. Special th ☺ Decency and cleanliness of the property.☹ There is nothing to dislike.

Verified
superb ☺ good residence for visit with family . i very glad to select it .I will be visit that place again in future with my family. i am thankful to booking.com to arranged a good place for me☹ location is not good but the other all facilities except restaurant was not available in the site

Verified
It was very good option to stay in a relaxed and clean environment. ☺ Excellent service and room comfort☹ Needs little improvement in room and water heating system