Getting to Murree: Best transportation options and routes
There are plenty of ways to travel from your location to Murree. You can take a luxury bus, you can drive a private car, or even take a flight to Islamabad and then book a cab or bus to Murree. Buses are the most popular, convenient, and budget-friendly option to travel from big cities to Murree. Several bus services operate from all big cities of Pakistan like Faisal Movers, Skyways, Niazi Express, Sania Express, and Bilal Travels to make your tour comfortable and easy. If you are travelling from Islamabad then you can also book a cab from Careem, Uber, or InDirive.
 The ideal time to visit Murree: Seasonal recommendations
The perfect time to visit Murree during winter is from November to February and in Summer is from April to October. 
Winter (November to February):
In the winter season, the perfect time to visit Murree is from November to February because remains dry and moderate during these months. This is the perfect time to explore the outdoor beauty of Murree and the crown of tourists reduces during these months. It's a suitable time to do adventures and different outdoor activities in the beautiful mountains of Murree with your family and friends.
Summer (March to May):
In summer, the best time to visit Muee is from March to May to enjoy the unforgettable sceneries of Murree in pleasant weather. Get an escape from your grinding routine and hot summer to visit the mouthwatering views of Murree.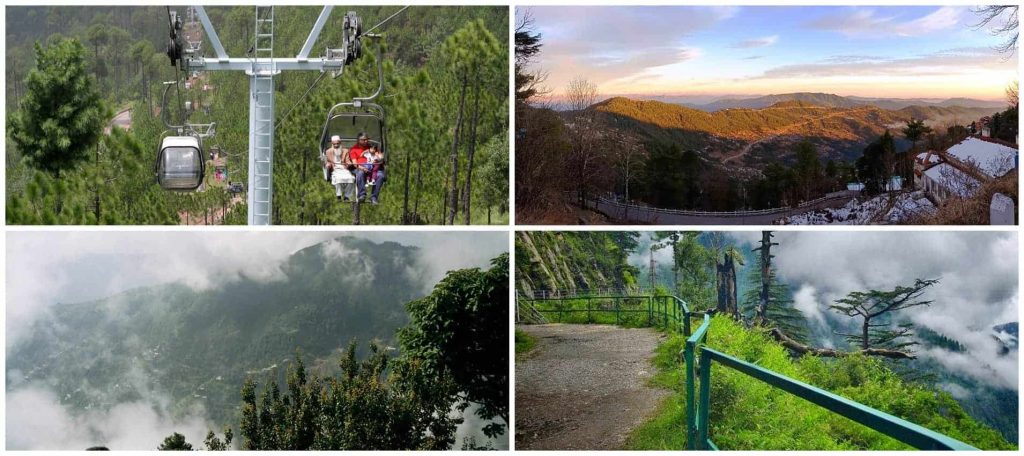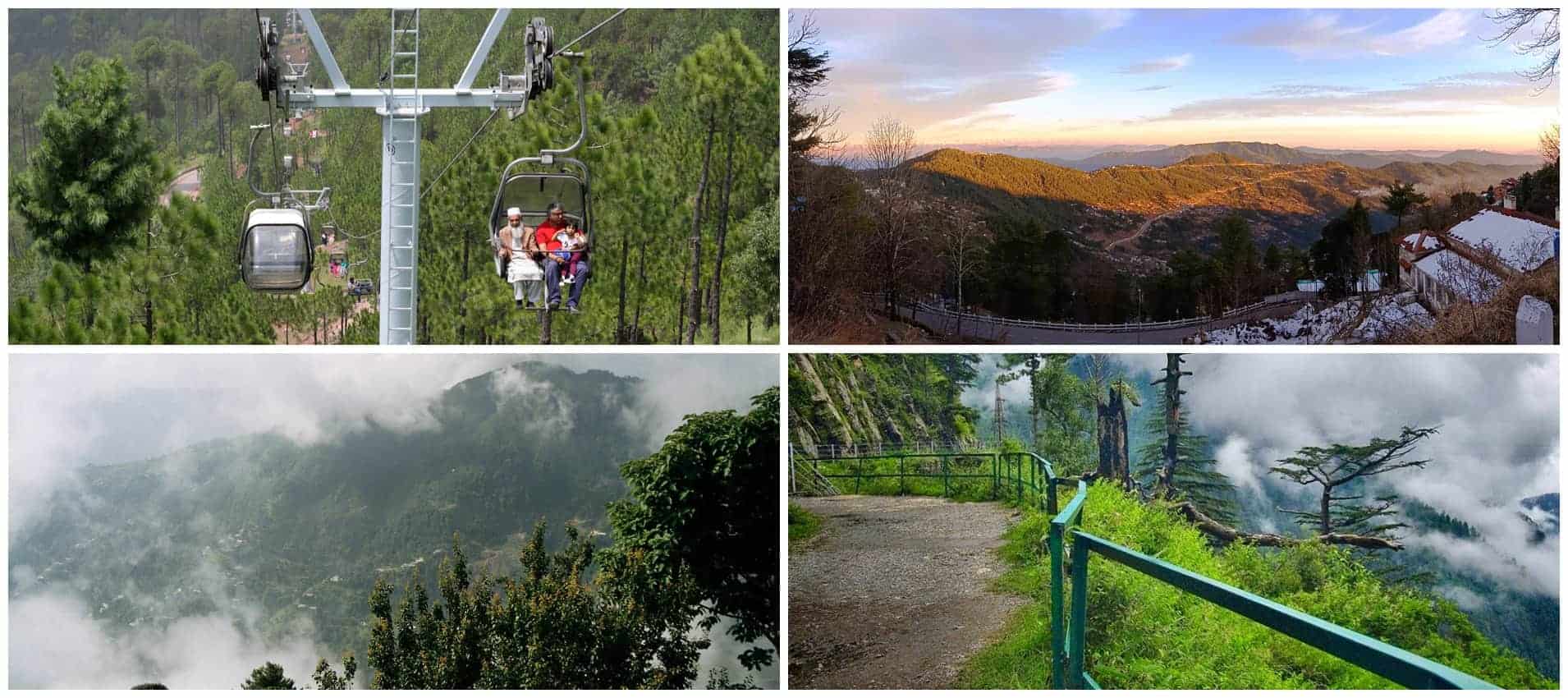 Weather in Murree: What to expect throughout the year?
You will experience pleasant weather with average temperatures between 26 degrees Celsius during April, May, August, September, and October. If you want to enjoy rainfall then July and August are the most suitable months for rainfall. The coldest month in Murree is January and the hottest month in Murree is June. From mid-December to mid-January is a suitable time for snowfall lovers.  
Accommodation in Murree: Top hotels and guesthouses:
Many luxury hotels and resorts with 5-star amenities are located in Murree. You can choose the best one according to your demand and budget. Following is the list of top hotels and resorts in Murree for tourists:
Dreamland Hotel Murree:
It is located at Bank Road Murree. They provide comfortable accommodation with excellent services in a budget-friendly package. 
Khattak Lodge Murree:
It is a luxury resort located in a prime location. It is a 5-star resort offering royal amenities like Free Wifi, Free Parking, 24-hours desk service, and a restaurant.
Grand Taj Hotel Murree:
Grand Taj Hotel is located near Mall Road Murree. It is a luxury hotel providing 5-star amenities to meet luxury with comfort. The staff is so friendly and cooperative. The amenities include free WiFi, free parking, free breakfast, breathtaking views from the lobby, a separate bathroom, cable/ satellite TV, and laundry in budget-friendly packages.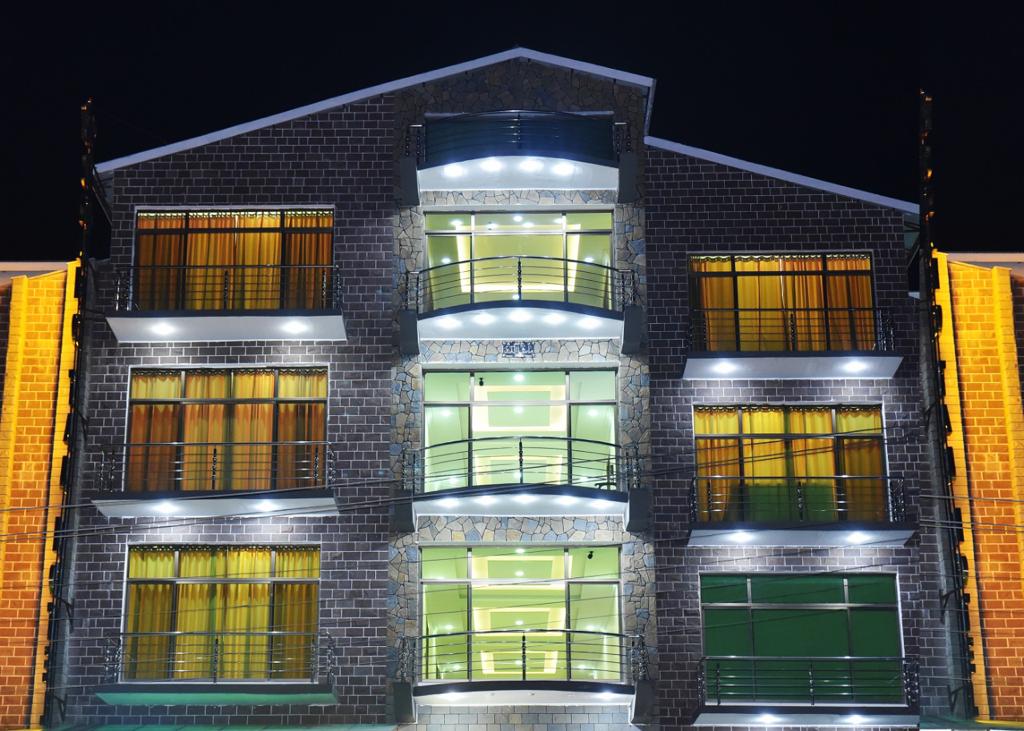 Ortus Murree Hills:
Ortus Murree Hills is a luxury hotel in Murree to live conveniently in Murree. It offers expensive luxury amenities to feel a tourist-like home.
 Reina Boutique Hotel Murree:
Reina Boutique Hotel is located Near Pindi Point Murree. It is a luxury hotel located at a prime location offering well-furnished rooms for the comfort of tourists.
Must-visit attractions in Murree: Popular tourist spots
Here are popular places for tourists in Murree:

Mall Road:
Mall Road is the most famous place in Murree for shopping and walking. It is a business hub in Murree that provides handicrafts and food points.
Pindi Point:
Pindi Point is located almost 5 minutes from Mall Road. Tourists love to take the chairlift from Pindi Point to Bansara Gali. The tourists love the marvellous view from the chairlift. 
Kashmir Point:
Kashmir Point is full of beautiful views and is located near GPO. It is a peaceful place with mouthwatering views away from the hustle and bustle of the main city of Murree.
 Patriata:
Patriata is almost 15 kilometres away from the prominent hills of Murree on the Lower Topa side. The world-class famous chairlift and cable car system is available in Pariata for tourists.
Bhurban:
The favourite tourist Point in Murree is Bhurban because it is full of lush green forests providing tourists with a peaceful and pleasant environment. 
Upper Top and Lower Topa:
Upper Topa and Lower Topa are eye-catching spots located at an altitude of 7000 ft. It provides cool and pleasant vibes to feel fresh in the hotness of summer.
Natthiagali:
Nathiagali is the most visited tourist point in Murree and is located 35 kilometres away from Murree and Abbottabad. It provides a scenic view of the snow-capped peaks of Kashmir. 
Ayubia:
Ayubia National Park is the picnic site in Murree and is located with the top rich green mountains in the valley. It provides a pleasant environment and natural views for the tourists.
Ghora Gali:
There are many restaurants and resorts located in Ghora Gali for tourists. It provides beautiful scenery with tasty food. 
Family-friendly activities in Murree: Fun for all ages
Adventure parks with thrilling rides and activities for kids and adults.

Scenic nature walks and hikes are suitable for the whole family.

Enjoying a cable car ride for breathtaking views of the surrounding mountains.

Visiting the famous Pindi Point for picnics and strolls.

Horseback riding and pony rides for children to experience the local culture.

Exploring the bustling Mall Road for shopping and trying local cuisine.
Safety tips for travellers in Murree: Dos and don'ts
Be aware of your surroundings and avoid secluded areas.

Carry a copy of your identification and important contact numbers.

Dress appropriately and respect the local culture.

Stay hydrated and protect yourself from the sun.

Avoid street food and drink bottled water from trusted sources.

Use reliable transportation and be cautious of overcharging.

Keep your belongings secure and be vigilant against pickpockets.

Follow local laws and regulations and be respectful to the locals.

In case of any emergency, contact the local authorities.
Enjoy your trip responsibly and make unforgettable memories in Murree!
Photography in Murree: Best locations for capturing memories
Explore scenic spots

like Mall Road, Kashmir Point, and Pindi Point.

Don't miss the breathtaking views from Nathia Gali and Ayubia.

Discover hidden gems like Patriata Chairlift and Bhurban.

Embrace nature's beauty at Dunga Gali Pine Forest.

Photograph the vibrant local markets for a cultural experience.

Capture stunning sunsets and sunrise vistas.

Don't forget to photograph the iconic Murree hills and valleys.

Experiment with street photography in the bustling Murree Bazaar.
Packing essentials for a trip to Murree: What to bring
Warm clothing, including sweaters, jackets, and socks.

Comfortable walking shoes or boots for exploring the hilly terrain.

Sunscreen, sunglasses, and a hat to protect against the sun.

Medications, if required, along with a basic first aid kit.

Portable charger/power bank for your electronic devices.

A backpack or day bag for carrying essentials during your outings.

Camera or smartphone for capturing beautiful scenery.

Snacks and water bottles for the journey and outdoor activities.
A positive attitude and an adventurous spirit to make the most of your trip to Murree!
Money matters: Currency exchange and ATMs in Murree
It is safe to keep currency exchange with you, so you will not have to face any difficulty in meeting your expenses. There are many banks in Murree at different tourists spots like:
National Bank Pakistan ATM in Ghora Gali.

Faysal Bank ATM at KuldanaRoad.

Habib Bank Limited ATM at Mall Road.
Many ATMs are located at different tourist points but it is necessary to keep enough cash with you to avoid any kind of difficulty in meeting your expenses during your tour.
Exploring Murree on a budget: Money-saving tips.
Find

affordable accommodations

in Murree.

Eat at local restaurants for budget-friendly meals.

Utilize public transportation or share rides to save on travel costs.

Explore free or low-cost attractions and activities in Murree.

Pack snacks and water for day trips to avoid pricey food options.

Take advantage of discounts and deals offered by local businesses.

Shop at local markets for affordable souvenirs and gifts.

Consider visiting during the off-peak season for lower prices.

Plan and prioritize your activities to make the most of your budget.

Engage in outdoor activities like hiking or picnicking, which are usually free.
Local festivals and events in Murree: Celebrations to catch
Experience the religious fervour of Eid celebrations in Murree.

Witness the colourful processions of Muharram's Ashura.

Attend the summer festival with live music and local food.

Celebrate Pakistan Day with parades and patriotic activities.

Join the lively Independence Day festivities on August 14th.

Experience the joyous atmosphere of Christmas celebrations.

Participate in the cultural events during the Spring Festival.

Enjoy the music and dance performances at the folk festivals.

Don't miss the annual flower shows showcasing Murree's flora.
Conclusion:
Murree offers various transportation options and pleasant weather throughout the year. Popular attractions include Mall Road, Pindi Point, and Kashmir Point. Travellers should follow safety tips and pack essentials like warm clothing and a camera. Affordable accommodations, local festivals, and money-saving tips enhance the experience in Murree.