Murree Summer Weather:
The summer weather in Murree is more pleasant than in the rest of Punjab for welcoming tourists from all over the country. The month of June is the hottest month of summer in Murree. But there is a 90% chance of rain on every normal day in Murree. August is the wettest month of Summer in Murree. The evening view of nature and mountains in Muree will take your heart. The weather mostly remains cloudy in June and there are high expectations of heavy rain along with snowfall. The high mountains are one of the best views to visit in Murree.  
Choose the Right Time to Visit:
Summer is the best time to visit Murree because you can take your family to enjoy vacations near natural views. You can enjoy many festivals and activities in Murree such as National Arts Festival. You can do hiking towards the waterfall to spend a pleasant and relaxing day between the green mountains. You can also enjoy the breathtaking natural view of Kashmir Point with your loved ones.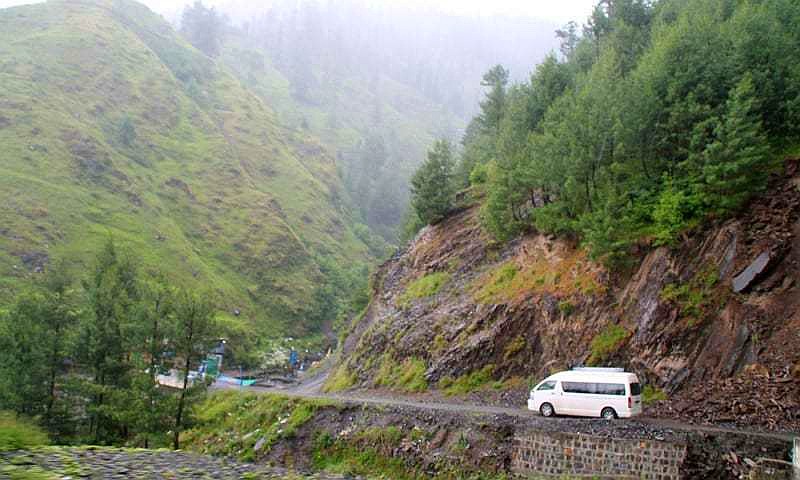 Pack Light and Breathable Clothing:
Pack light clothes when you are traveling to Murree in the summer. Summer is usually warm n Murree and  5-10 rains can be expected in a month. You can take a mix of long and short sleeves light dresses. You can take lightweight sandals or shoes, a travel first-aid kit, etc.
Stay Hydrated Throughout Your Stay:
Keep your water bottle with you to keep yourself hydrated all the time during your stay at Murree. Drink clean and healthy water to stay healthy. Drink fresh juices, and plenty of water to avoid dehydration during your stay at Murree. 
Protect Yourself from the Sun:
Protect yourself from direct sun exposure. Direct exposure to the sun can damage your skin as well as your overall health. Heat stroke could damage your health. To protect your skin from the sun always wear good sunscreen. Always take an umbrella with you when you are going outside during day time. Try to do outdoor activities in the evening. 
Find Comfortable Accommodation at Grand Taj Hotel:
If you are looking for a comfortable stay with impeccable services in a budget-friendly package. Then The Grand Taj Hotel is the best option for you and your loved ones. Surprise your loved ones with a splendid stay at a lavish hotel located in a prime location of Murree. You can enjoy the eye-catching views of Muree from the balcony of this luxury hotel. The hotel provides 24-hours room service, free breakfast, unlimited Wifi, TV, free and secure parking, and breathtaking views from the balcony. You cannot find such royal amenities in such a reasonable package.
Experience home-like services away from home to make your stay comfortable and unforgettable.  Grand Taj Hotel offers luxury and lavish rooms for tourists with 5-star amenities to make their stay comfortable and unforgettable. It has four categories of rooms including Standard Room, Premium Room, Junior Suite, and Deluxe Suite.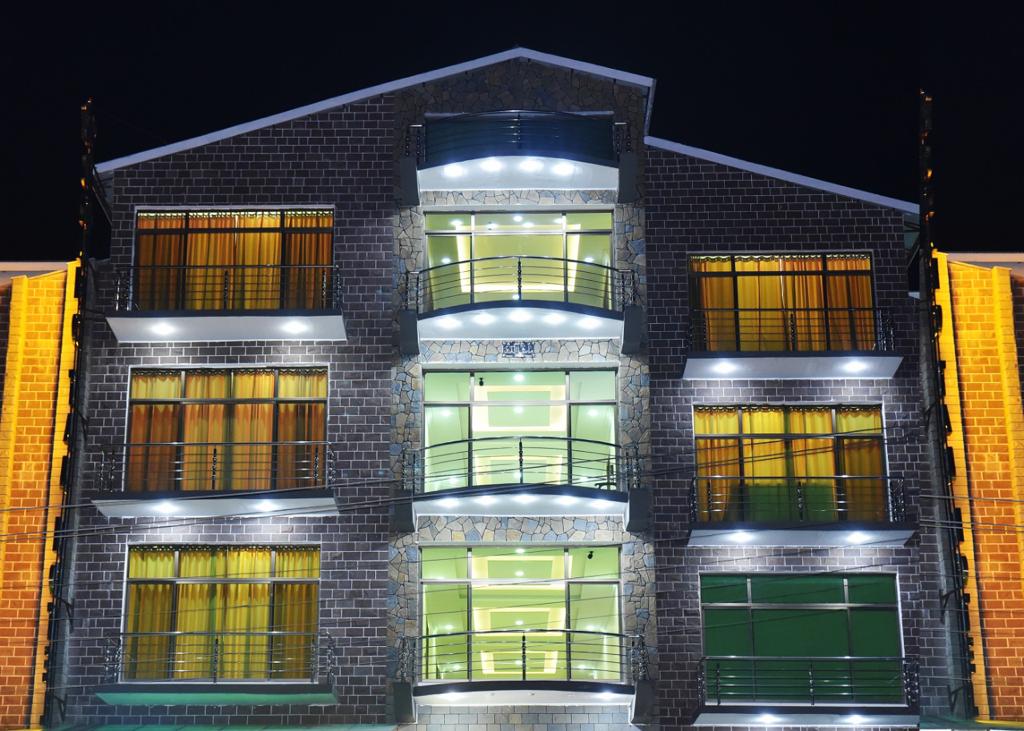 Enjoy Indoor Activities During Hot Hours:
You can enjoy some indoor activities during hot hours for recreation. You can do shopping, enjoy the panoramic view from the balcony, spend quality time with your family by playing cardboard or any other indoor game, Check out hotel Cuisine, and enjoy tasty food from local places.
Explore Murree's Pleasant Evening Climate:
The evening is the best time in summer to explore the popular tourist points of Murree. It is a dream city to visit to get an escape from the sweltering heat of summer. Mountains in Murree are covered with lush green trees. It is a beautiful city with tall trees, fresh air, and beautiful clouds touching you joyfully while traveling on the road. You can perform many outdoor activities in the evening like visiting tourist places, playing golf, hiking, cycling, camping, and horse riding. You can enjoy the natural beauty of Murree while having tea in the beautiful scenery.
Experience Nature's Beauty in Surrounding Areas:
Experience the natural beauty of Murree by visiting the nearest tourist points. Murree is full of well-known attractive locations and tourists come from all over the country to enjoy these natural views. Let's unfold spectacular views of Murree:
Kashmir Point:
It is a majestic point in Murree with tall lush green trees in the mountains of Kashmir. It is the most visited point in Murre due to its natural panoramic views. Now natural beauty point also has markets for shopping and many food points for tourists.
Pindi Point:
Pindi Point has glorious natural views with a chairlift ride for tourists. You can also enjoy a cable car ride from Pindi Point to Bansra Gali. You can enjoy the view of tall trees in their zigzag manner.
Mall Road:
Mall Road is the most popular visited and busy place in Murree. It is also called the business hub of the city. There are many markets for shopping, cafeterias, food courts, play areas for kids, handmade crafts, jewelry, and many luxury hotels and resorts. 
Patriata:
It is located near Lower Topa and is a well-developed and awesome place for visiting during summer. It has also a cable car and chair lift to enjoy the breathtaking views of  Murree. 
Kahola:
Kahola also known as Neelum Point is a popular tourist point in Murree. You can also visit Kashmir Waterfall during your visit to Neelum Point. 
Nathiagali:
Nathiagali is the most visited gali in the Galliyat. It is located 35 kilometers from Abbottabad and Murree. It has glorious views of the snow-capped mountains of Kohistan and Kashmir. In clear weather, you can also view the Mountains of Naga Parbat. 
Ayubia:
Ayubia is well-known for its steep slopes, rolling hills, and pleasant environment. It is the most visited place in Murree. Chairlift ride provides an opportunity to visit hills uniquely. The hill stations at Ayubia are well-equipped and have many facilities. 
Changla Gali:
Changla Gali is famous for its cool climate and spectacular views. It is a peaceful place near a densely populated area. It has many hotels & resorts to enjoy natural beauty away from the hustle and bustle of busy areas. 
Ghora Gali:
It is also a famous Gali in Gallyat to visit in Murree. It has many hotels & resorts to serve the tourists from all over the country. It is famous for its yummy food and splendid natural views to stay in peace.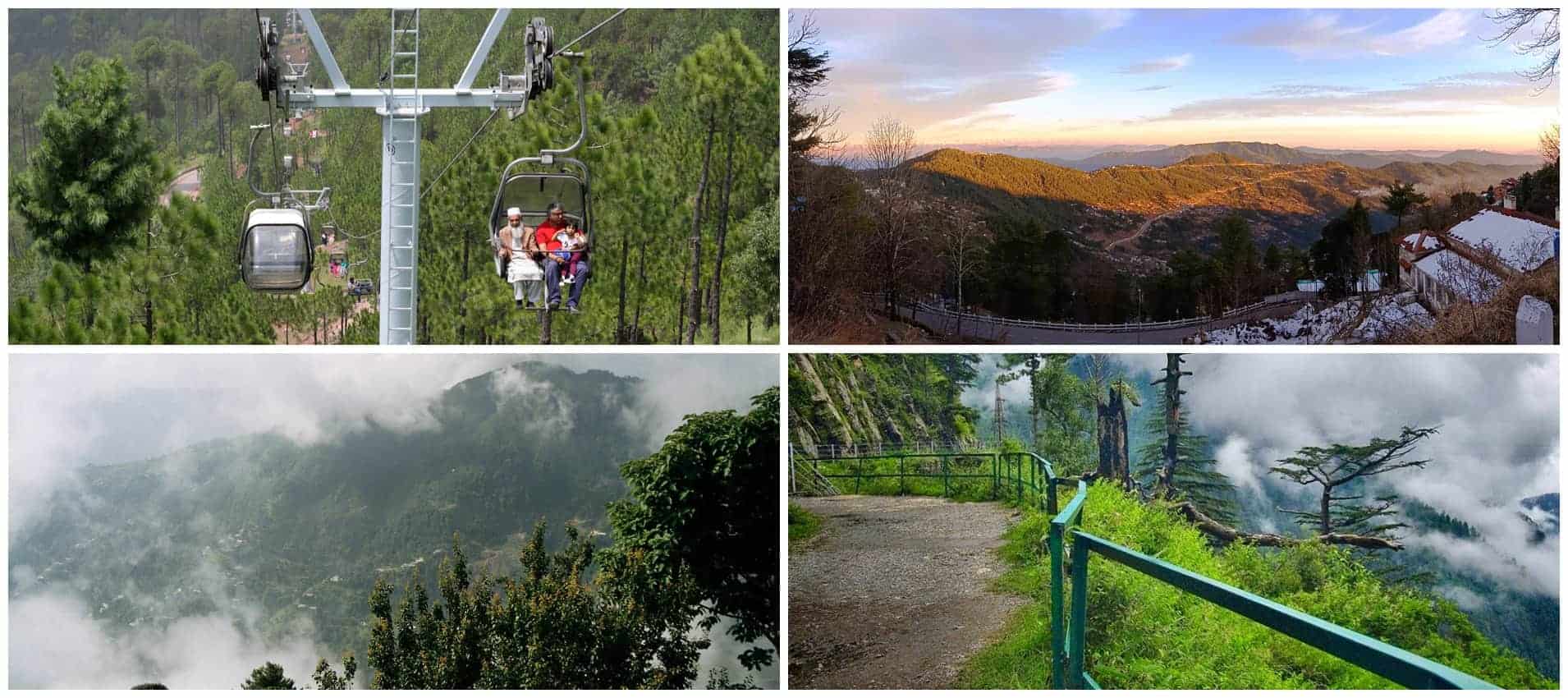 Conclusion: Make the Most of Murree's Summer:
If you are worried about the sweltering summer heat and looking for a cool place to get an escape.  Then plan to visit Murree to visit snow-capped mountains, and cool mountain air to beat the heat of summer. Discover Murree to explore adventure around its every corner. Murree gives you a chance to have an unforgettable summer gateway at a budget-friendly cost. Escape in the natural mountains caped with tall trees of Murree to beat the heat of summer with style and comfort.