Welcome to Murree's Summer Paradise:
Make your summer vacations unforgettable and more comfortable with the pleasant weather and natural mountains of Muree. Muree is the most popular tourist point in Pakistan. It allows you to wander on Mall Road, listen to the birds chirping in the forest of Bhurban, to take a breath in the fresh air of Muree hills. It is the best destination in Pakistan to enjoy your summer vacations away from the hustle and bustle of a busy life. 
Exploring Murree's Breathtaking Landscapes:
The easy accessibility to every tourist point, breathtaking views, and tranquil environment are attractive reasons to enjoy vacations with friends and family. Murree is offering charming natural scenes with breathtaking landscapes to feel happier and help to create memorable memories while visiting Murree.
Learn More About Murree – Pakistan: Click Here 
Family-Friendly Attractions: Making Memories in Murree:
There are plenty of attractions for family or friends to make memories in Muree.
 Patriata is a beautiful hill station in Muree and is we-known for its world-class chair lift. It gives a lifetime experience to the tourists.  You can enjoy the natural view of nearby landscapes and hills.

 Kasmir Point is the highest tourist point in Muree. It is a natural view away from the city and you can enjoy the view of the mountains of Kashmir.

Changla Gali is famous for its natural mountains, cool weather in summer, and heavy snow in winter.

Nathiagali is famous for its panoramic views of the snow-capped mountains of Kashmir, Kohistan, and Potohar plains.

Ayubia National Park is well-known for its beautiful forests and biodiversity. 

Mall Road

adds a unique element of enjoyment to Muree. You can walk, enjoy the shopping and street food.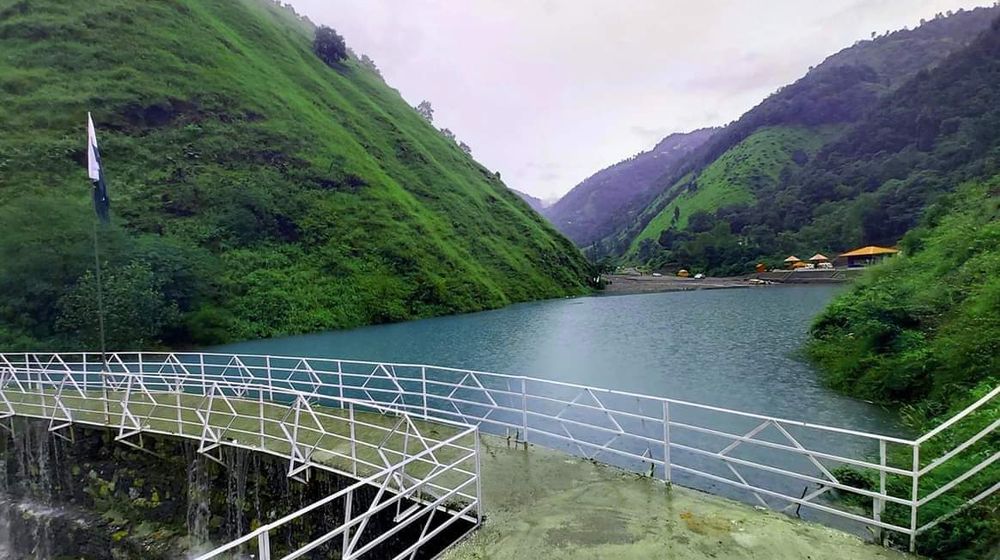 Finding the Perfect Accommodation:
Find the perfect accommodation for a comfortable and luxurious stay. Perfect accommodation means a hotel or staycation place in a perfect location near the most visited places. The accommodation offers free and secure parking, free wifi, a private entrance, and a beautiful balcony view. The staff must be friendly to enhance your comfort level. The laundry facility and private washroom must be avail to avoid any inconvenience. A hotel that provides a safe and secure environment for married and unmarried couples.
Grand Taj Hotel: Indulge in Luxury and Comfort:
Grand Taj Hotel near Mall Road is a luxury hotel in the heart of Muree providing a comfortable environment to its guests. This is the best hotel for those who want a peaceful and mindful stay away from the hustle and bustle of the city. This lavish hotel provides 5-star amenities to its guests like 24-hour front desk service, free parking, free wifi, cable TV, and laundry services. The staff of the hotel is very friendly to make your stay more memorable. This hotel provides mouthwatering views from its balcony. This hotel offers royal amenities and a comfortable stay in a pocket-friendly package.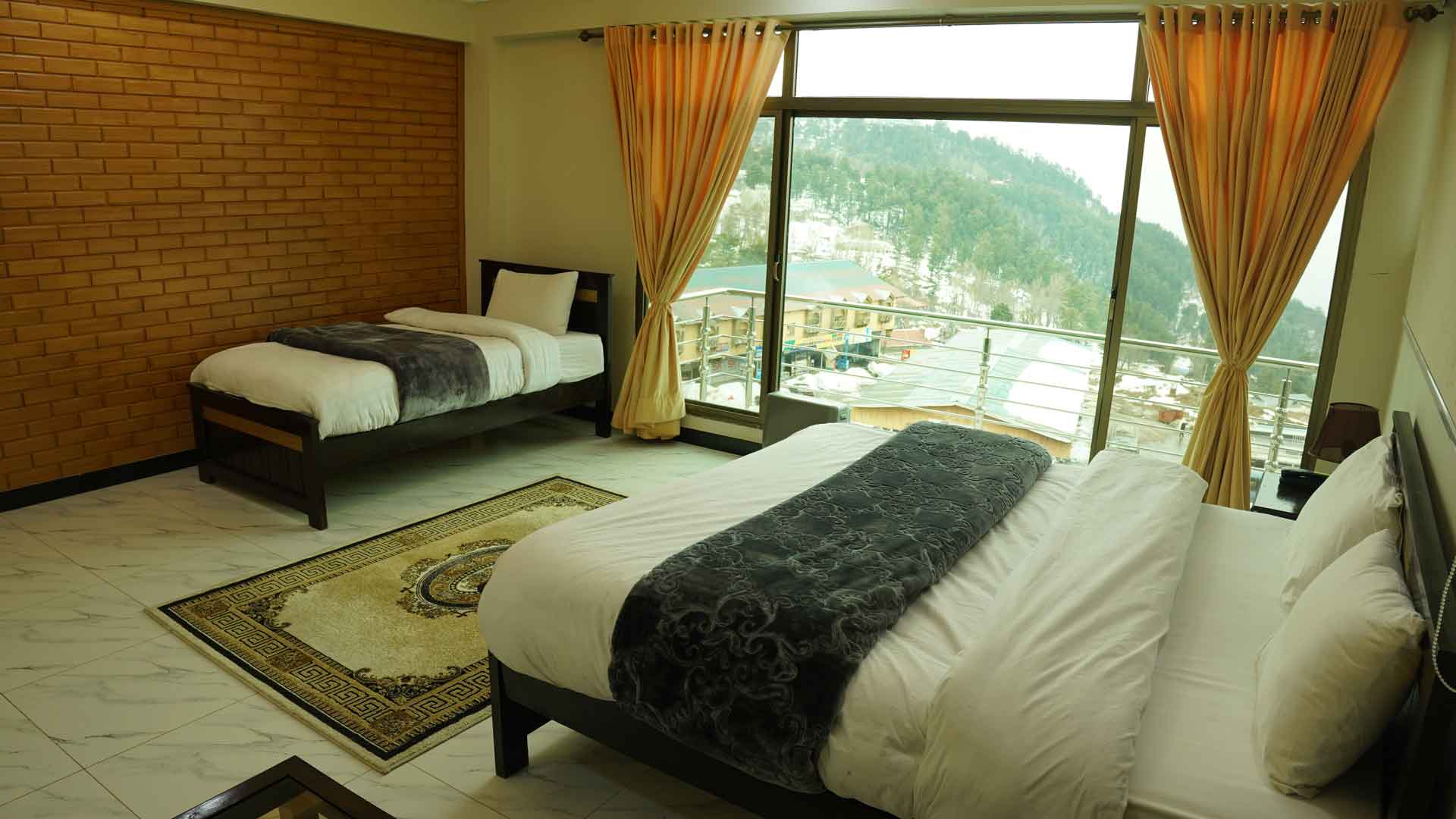 Amenities Galore: Unforgettable Experiences at Grand Taj:
The luxury Grand Taj Hotel offers royal amenities to make your staycation experience unforgettable. It is located at a prime location surrounded by natural panoramic views. It offers a private entrance for its guest to avoid inconvenience. It provides free breakfast, free wifi, cable/satellite TV, hot water, and parking services for the comfort of tourists. You can enjoy the beautiful scenery of Muree Hills with a cup of tea on the balcony of the hotel. The hotel provides 24-hour room service to make your stay easy and memorable. 
Family-Friendly Services: Making Memories at Grand Taj Hotel:
The Grand Taj Hotel offers a safe and secure environment for a comfortable stay with families/friends. The hotel's staff is well-trained and behaves friendly with the guests. It offers a secure environment for both married and unmarried couples for their business and personal meetings. You only need to have an ID card for getting an entry into this hotel. The hotel offers stress-free entry for tourists belonging to any age group. The environment is very secure and friendly for all the guests to feel more comfortable. 
Create Everlasting Memories in Murree's Summer Delights
You can create unforgettable memories with your friends or family by doing different activities in Muree. You can enjoy hiking in the mountains of Muree with your friends or family.  You can take snaps with your family in the lush green forests, high hills, and eye-catching views of Muree to create everlasting memories. You can also enjoy the ride on the world-class chairlift. Horse riding can also maximize the experience of tourism in Muree. The right choice of hotel for a stay in a budget-friendly package will enhance the experience of a luxury staycation in Muree. 
Most Frequently Asked Questions:
What are some unique features of Murree's natural landscapes?
Murree's natural landscapes are a treat for the eyes! The lush green mountains and scenic valleys make it the perfect gateway. Highlights include the serene Pines Park, Kashmir Point, refreshing Ayubia National Park, and stunning views from Patriata Chairlift. 
Are there adventure activities available in Murree?
Murree is the haven to embark on thrilling hikes to explore trails in Dunga Gali. It offers thrilling adventure activities such as trekking, zip-lining, paragliding, horse riding, rock climbing, and camping. Explore picturesque trails, soar through the sky, experience the charm of the mountain on horseback, and create memorable moments around a cozy bonfire.
How can I ensure a memorable stay in Murree?
Choose a comfortable and well-located hotel like

Grand Taj Hotel

near Mall Road, known for its luxurious amenities. 

Explore the natural beauty of Murree, including lush hills, waterfalls, and serene forests.

Visit popular attractions like Patriata Chairlift, Kashmir Point, and Mall Road for stunning views and shopping.

Interact with the friendly locals to learn about their culture and discover hidden gems.

Remember to plan according to the weather and pack appropriate clothing. Enjoy your stay in Murree