A Traveler Guide to choosing the best Hotel In Murree
The traveler's guide to choosing the best hotel in Murree is a comprehensive handbook for travelers to this region. It offers tips on what to look for in a hotel. What to expect when staying in a hotel, and what to do while staying in a hotel. The guide also features maps and a glossary of common phrases and words. There are plenty of things to do in Murree, Pakistan, and the guide helps travelers find the best places to visit. The guide also offers tips on how to get around and what to do if there is an emergency. The traveler's guide to choosing the best hotel in Murree provides plenty of information to help make the most of a trip to this beautiful region.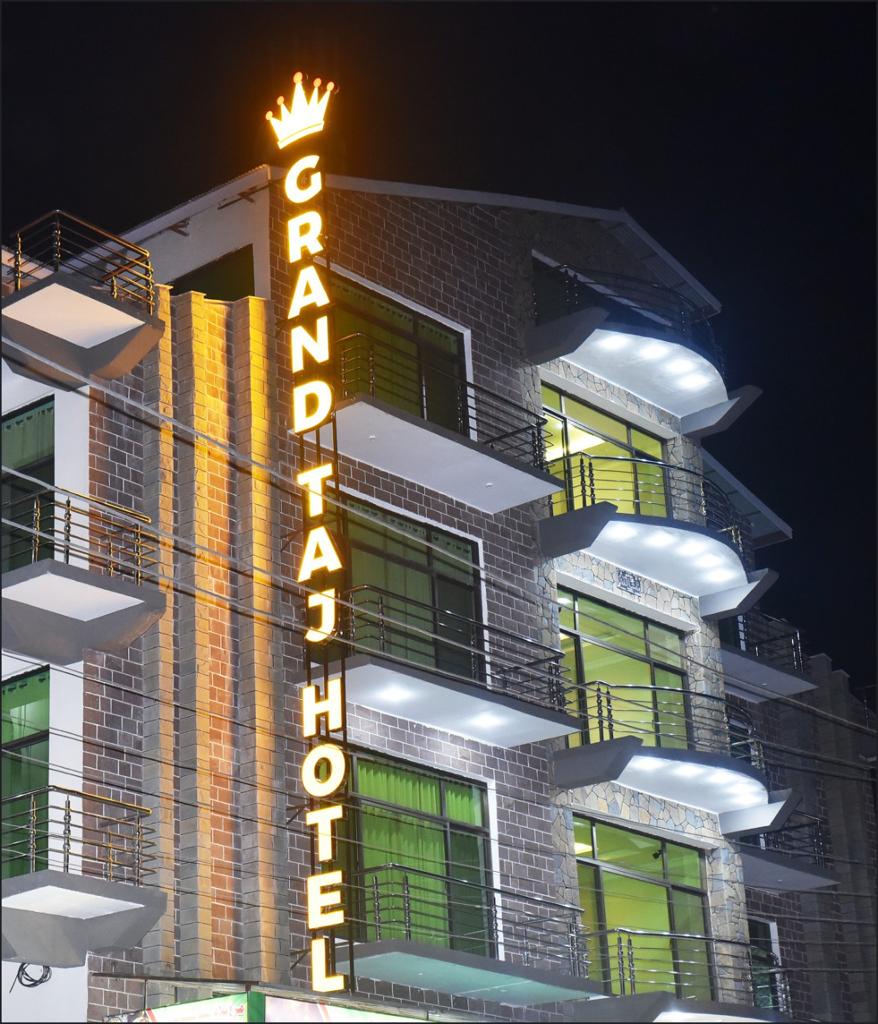 Pakistan is one of the most beautiful countries globally, and there are many attractions to visit. One of the most popular is Murree, which is located in the foothills of the Himalayas. It is a mountain resort town with many scenic views and various attractions. It is an ideal place to stay for those who want to experience the beauty of Pakistan. Grand Taj hotels in Murree range from budget to luxury, and they offer everything from traditional Pakistani cuisine to Western food.
There are many things to consider when choosing a hotel in Murree. The best hotel in Murree will be a hotel that meets your needs and has the best location. You may want to consider a hotel in the city center so that you can walk to the sites and shops. You want to feel a hotel with the amenities you are looking for, such as a pool or restaurant. 
Location:
The first thing to consider when choosing a hotel in Murree is whether you want to be in the middle of the hustle and bustle of the town or a quieter location. Murree is a top-rated tourist destination, so many hotels are in the city's center. Some of the best hotels in Murree. All of these hotels are in the heart of Murree. 
If you are looking for an excellent location for your stay in Murree, Pakistan, you need to choose the best place. There are many beautiful locations for your stay in Murree, but not all of them are perfect for you. Grand Taj Hotel near Mall Road is the ideal place for a short vacation. This location is very serene and scenic. It is also a good place for hiking and relaxing. The hotel also has a lot of good places to eat. 
Size of Hotel: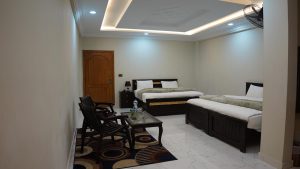 The best size hotel for a stay in Murree, Pakistan, is one that offers plenty of amenities for all travelers. Whether you are a business traveler, an adventure seeker, or just looking for a relaxing vacation, there is a hotel for you—many hotel options with high-speed internet and business centers for business travelers. There are many hotels with outdoor activities such as biking, kayaking, and skiing for an adventurer. For the vacationer, there are many hotels with spas and fitness centers.
The best hotel for your stay in Murree, Pakistan, offers the perfect balance of value and convenience. Murree Hotel Guide is here to help you find the best hotel for your stay in Murree, Pakistan. We provide a free, no-obligation service where you can tell us your budget and needs, and we will do the rest. We have a wide range of hotels to suit all budgets, whether you are looking for a budget hotel or a luxury hotel.
Facilities:
Best Facilities-based hotel for stay in Murree For your perfect holiday in Murree. Grand Taj Hotel provides all the amenities and facilities that you need. The hotel has an on-site restaurant, coffee shop, gift shop, grocery store, internet center, and an on-site laundry service. The hotel is located on Mall Road and has a wide range of accommodations, including rooms with a view of the hills and a city picture.
Price:
If you're looking for a comfortable, affordable place to stay in Murree, look no further than Grand Taj Hotel starting from 5800 PKR. We have a beautiful and welcoming environment, great amenities, and affordable rates. The rooms are clean and have everything you need to make your stay enjoyable. Our staff is available 24 hours a day to answer any questions or help you with anything you need. Visit us today.
Price according to Rooms Packages: