Planning a Trip to Murree:
Planning a trip to Murree, a scenic hill station with high trees and famous tourist points in Pakistan. It is a thrilling experience full of adventures and crucial to begin with weak planning. Firstly, deciding the right time to visit Murree is important because every season has its own charm and unique experience. Also, decide the duration of your stay in Murree and make a list of famous tourist attractions you want to explore. 
Choose Your Destination:
Choose the best tourist destinations to create an unforgettable experience. Murree is full of natural beauty with lush green landscapes, snow-capped mountains, and charming architecture. It depends on your preference whether you like to enjoy the tranquility of nature or are a fan of adventurous activities. Here are a few tourist destinations for different preferences:
Pindi Point and Kashmir Point present panoramic views surrounded by beautiful valleys suitable for those people who like to enjoy a peaceful retreat in Murree. Mall Road with shopping malls, local vendors, markets,  street food, and many restaurants is suitable for shopping and food lovers to enjoy shopping and food. 

Adventure lovers who like trekking and hiking can explore the trials of NathiaGali and enjoy rich forests and natural waterfalls. Patriata provides you with a unique opportunity to enjoy a ride on a chairlift and cable car to enjoy the view of mountains and forests with long trees from the top. Ayubia National Park is an amazing park for your family and kids to spend some quality time. 
Select your destinations according to your preferences and interests. Whether you want to enjoy peace and nature you want to have some adventurous activities or want to have a blend of both. 
Check Travel Dates:
While planning a trip to Murree, check your travel dates to have a convenient and unforgettable experience. Select your date wisely because every season has its unique charm and experience. Summer season is best for you if you want to escape from the heat of city life and want to enjoy a mild temperature and rich green landscape. 
December to February is the best time to play with snow and enjoy the panoramic view of forests and mountains covered with snow-capped. However, tourists have faced problems like land sliding, road closure, and transportation problems. Summer and Autumn weather are suitable for those tourists who want to enjoy moderate weather with less crowd. 
It is important to search the local events, and accommodation availability before finalizing your travel dates. 
Weather Considerations:
Weather plays a vital role in making the overall experience of a trip to Murree. Murree is famous for its ever-changing weather and it is important to choose the right time to visit Murree to create an unforgettable experience. Check the weather in detail before finalizing the date of your trip.
From December to February, you can enjoy snowboarding, skiing, and making snowmen. Spring and Summer seasons offer mild temperatures to enjoy the greenery of landscapes, providing an opportunity to visit waterfalls, enjoy hiking, and picnic with your family or friends. Monsoon season offers the view to enjoy heavy rains and a view of lush green forests and charming hills after rain. 
Choose the right time to visit Murree according to your preferences and activities to make your trip memorable. 
Browse Hotel Near Mall Road:
Following is a list of a few hotels providing royal amenities to make your staycation unforgettable. 
Pearl Continental Hotel: 
Pearl Continental is a luxury hotel for family staycation at Murree. It offers a wide range of royal amenities like spacious rooms, dining facilities, a swimming pool, a beautiful balcony view, and a conference hall for business meetings.  It is quite expensive for a staycation due to its premium facilities.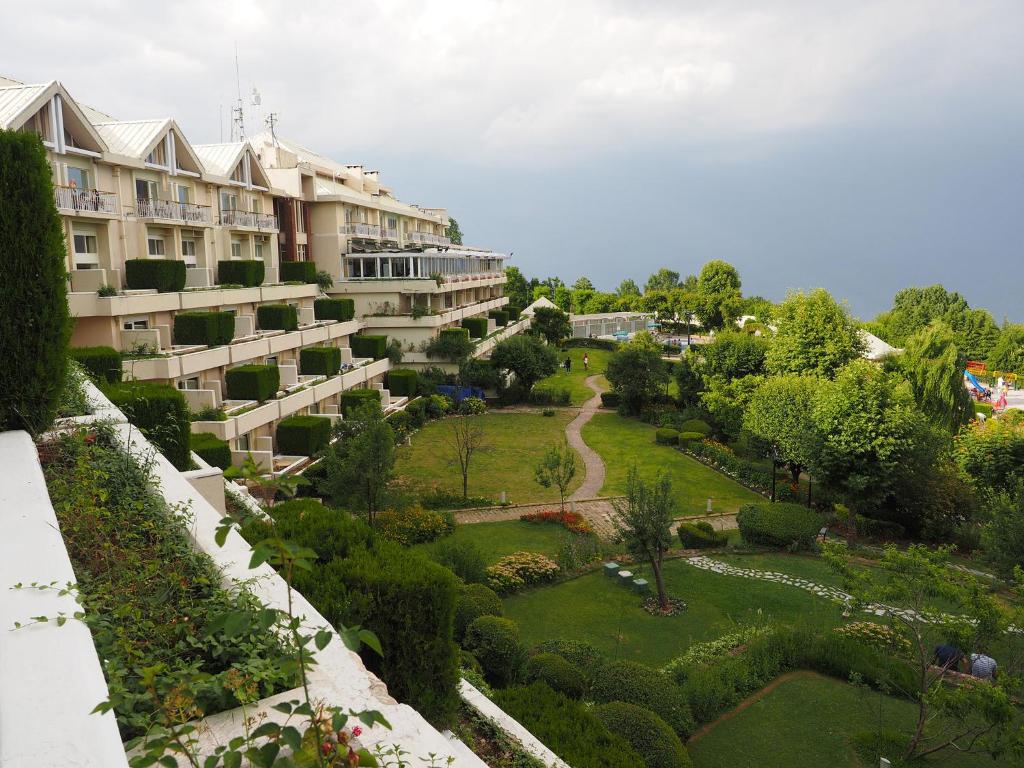 Grand Taj Hotel:
Grand Taj Hotel is a luxury comfortable hotel located at a prime location near Mall Road Murree. It is a five-star hotel famous for its friendly staff, furnished rooms, and royal amenities in affordable packages. It provides secure and free parking, free Wi-Fi, Cable TV, free breakfast, 24-hour room service, a separate bathroom, air-conditioning, mini fridge, microwave, balcony view, and laundry facilities.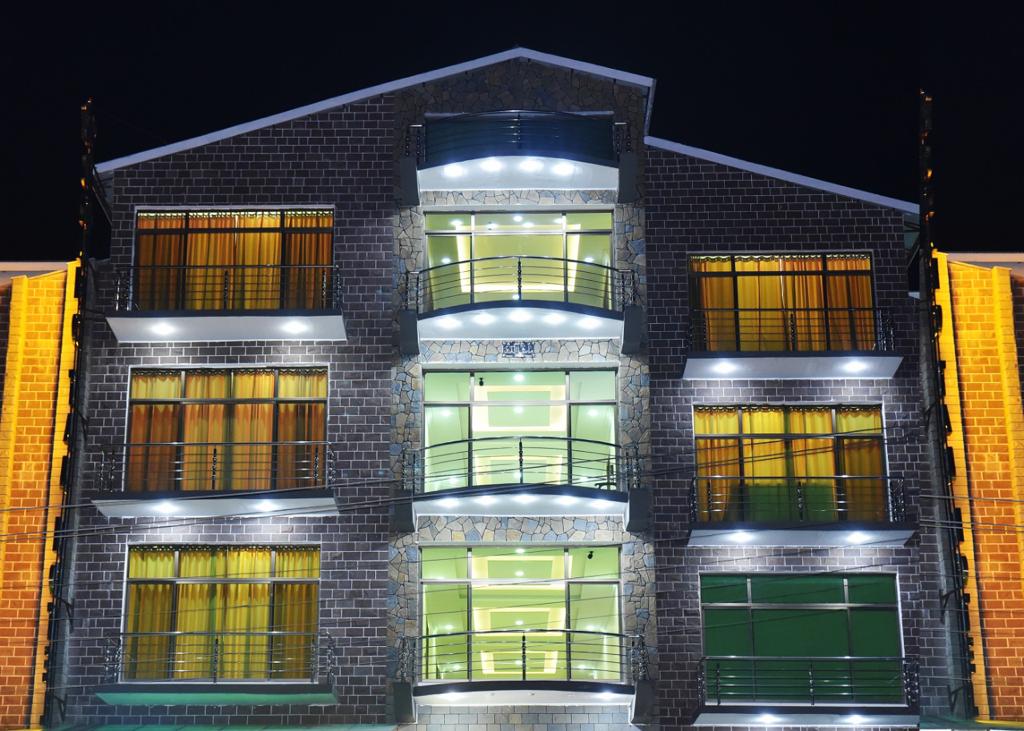 Shangrila Resort: 
Shangrila is a well-known resort in Murree and is famous for its mesmerizing ambiance, and serene surroundings. It is a leading restaurant providing cozy and comfortable rooms, a restaurant with national and international cuisine, and the hotel is surrounded by beautiful gardens.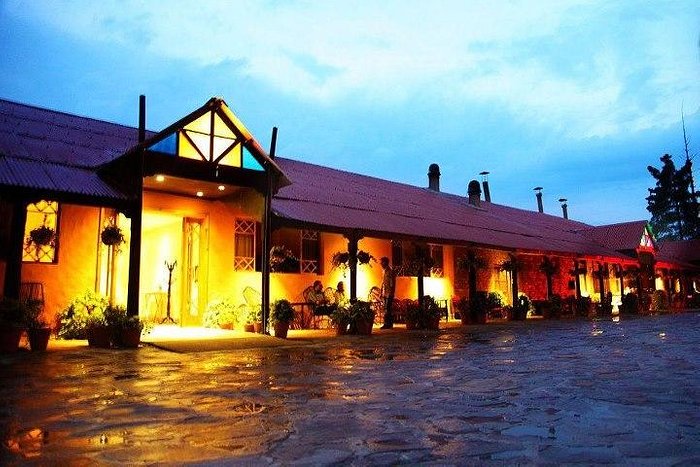 Hotel One Murree: 
Hotel One offers good staycation for tourists in budget-friendly packages. The hotel provides comfortable rooms for a staycation, dining facilities, and easy access to markets and all tourist points.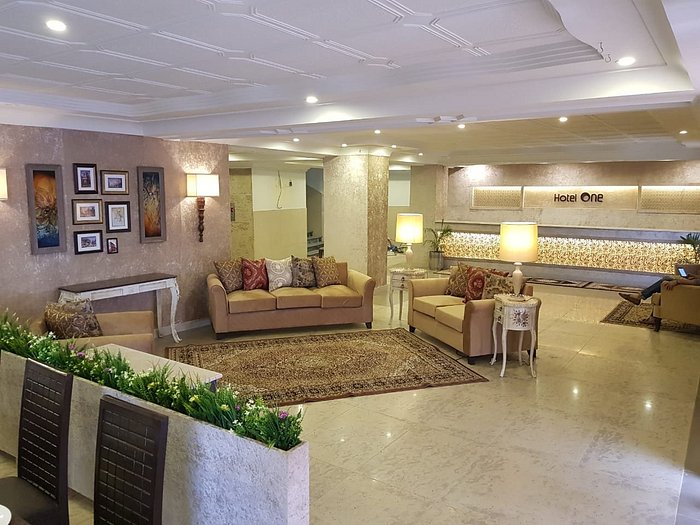 Lockwood Hotel:
Lockwood Hotel is famous for its vintage & classic ambiance. It offers a comfortable staycation to tourists with high-class facilities like 24-hour desk service, free Wi-Fi, friendly staff, and a restaurant.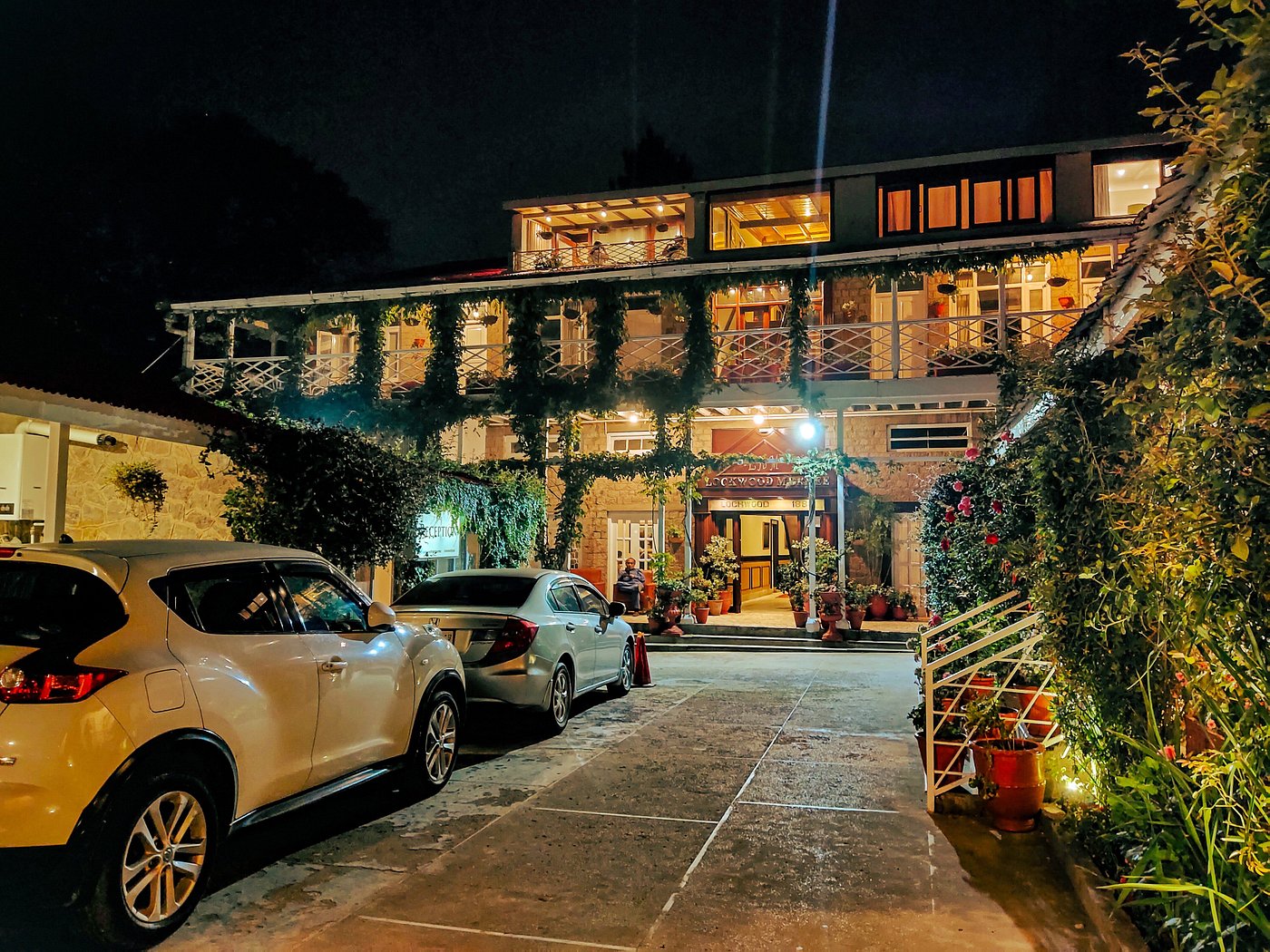 Why Stay on Mall Road?
Staying on Mall Road gives a classic experience with panoramic views of lush green hills. Mall Road is not just a street it's a delightful journey to enjoy in the heart of Murree. Mall Road is an ideal place for a staycation to enjoy various attractions. It is easy to access various shopping malls, local vendors, cozy restaurants, street food, and historical landmarks. 
Mall roads offer many options for a comfortable staycation from luxury hotels to premium lodges at walking distance. It's easy to find perfect accommodation with secure parking and other royal amenities according to your preferences on this Road.  In the evening it's charming to walk on Mall Road and enjoy shopping for handicrafts, eating street food, music, and the cool breeze. Mall Road has many historical buildings like quaint churches and colonial-era buildings.
It's worth having a staycation on Mall Road Murree to enhance the overall experience of staycation in the heart of Murree with panoramic views and facilities.
Compare Rates and make a final decision:
Mall Road Murree has many hotels offering luxurious amenities. You need to choose the best hotel according to your budget and other preferences. Mall Road is a prime location in the heart of Murree has various hotels and their rates depend on the season of the year, the hotel's rating, and the amenities being provided by the hotel.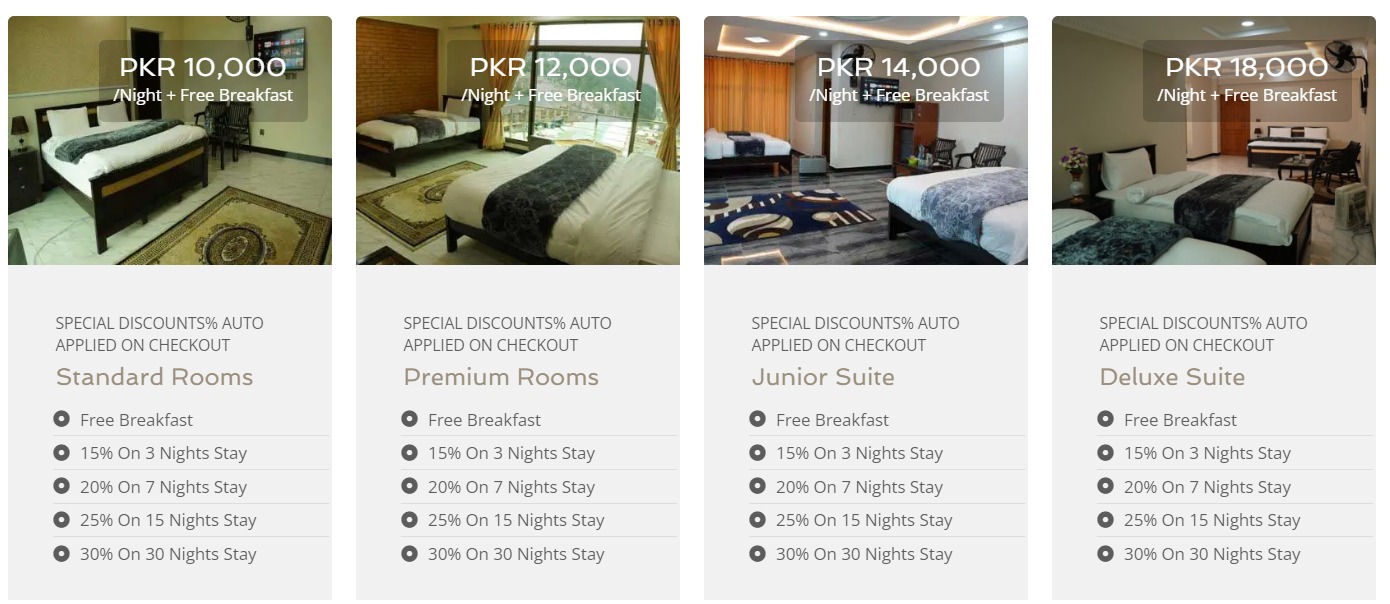 Prices of hotels are expected to be high in summer and winter holidays due to the peak season. Tourists can avail of special deals and discounts in the off-peak season. Tourists can find luxury hotels for comfortable staycation at budget-friendly rates to enjoy royal amenities at reasonable rates. 
After finalizing the dates of the tour, tourists can compare the rates of different hotels without compromising their comfort to find the best hotel for their staycation that will help to increase their staycation experience.  
Amenities That Matter:
To enhance the overall experience of staycation, several amenities are necessary.  Choose a comfortable and well-maintained accommodation to make your stay comfortable. The hotel must be located at a prime location to get easy access to delicious food, and various tourist points. The hotel must have secure and free parking to park your car without any hesitation. 
It is necessary to have a well-furnished and spacious room with free wifi, cable TV, a separate & clean bathroom, friendly staff, an on-site dining facility, a panoramic balcony view, 24-hour room service, air conditioning, a mini fridge, and a microwave. 
Select Your Hotel according to your needs & budget:
Choosing the best hotel for your staycation is a crucial decision because it has a great effect on the overall experience of your travel experience. The decision is greatly influenced by your needs or preferences, and budget. Consider your trip whether it is a business trip or a family trip and check the amenities of hotels according to your needs.
Consider the amenities being provided by different hotels and their prices. Choose the hotel that provides all the amenities you want to enjoy during your stay at a reasonable price. 
Affordable Hotel Booking Tips:
With some planning and guidance, you can book your hotel at affordable rates. Here are a few tips to book your hotel:
If you are planning to visit Murree during peak season, it is good to book your hotel in advance to secure better rates and availability.

Search and compare the prices of different hotels.

Consider booking your hotels during weekdays to get room at affordable rates.

Keep a check on discount offers and promotions to avail rooms at the best possible rates. 

Book your room directly from the hotel's website to avoid extra charges or taxes.

Search for hotels that provide flexible booking options like free cancelation up to a certain date. 

Try to visit in off season to avail best deals and discounts.

Negotiate with the hotel staff, if you are booking a staycation for a longer period. 
Early Booking vs. Last Minute Deals:
Early bookings and last-minute deals both come with some advantages and disadvantages. Early bookings give you a wide variety of hotels and rooms to choose the best even in peak season but at the last minute, you are left with limited hotel choices. Early booking provides you an opportunity to book a room at budget-friendly packages while last-minute booking could be quite expensive.
Early booking provides you with a piece of mind and last-minute booking is a risk whether you will be able to avail room according to your choice or not. 
Book Your Stay:
Browse the website of your favorite hotel and check the deals, rates, and amenities being provided by them. After selecting your travel dates, book your stay at the hotel website. Book your stay to enjoy the tranquility of the natural views of Murree. 
Confirm Reservation:
Confirm your reservation one day before your tour to Murree through a phone call. Before leaving your home for the Murrree tour, it is important to confirm your reservation to avoid any kind of inconvenience.
Make Most enjoyable your Tour:
Plan your tour well to enjoy any perk of your tour in a budget-friendly package. Choose the best time, hotel, and tourist points to create an unforgettable experience. Your staycation plays a vital role in enhancing the overall experience of your travel.