It is necessary to find a dream place for your stay when you are planning to visit Muree. Firstly, t is important to choose a central place for your stay from where you can easily and conveniently visit all the tourist places in Muree. Mall Road is the best place to stay in Muree because it resides in the heart of Muree with plenty of facilities and luxury services.
With its 5-star hospitality and luxurious amenities, Grand Taj Hotel is the perfect destination for comfort and relaxation. From spacious rooms and breathtaking views, Grand Taj Hotel has everything you need to make your trip to Muree unforgettable.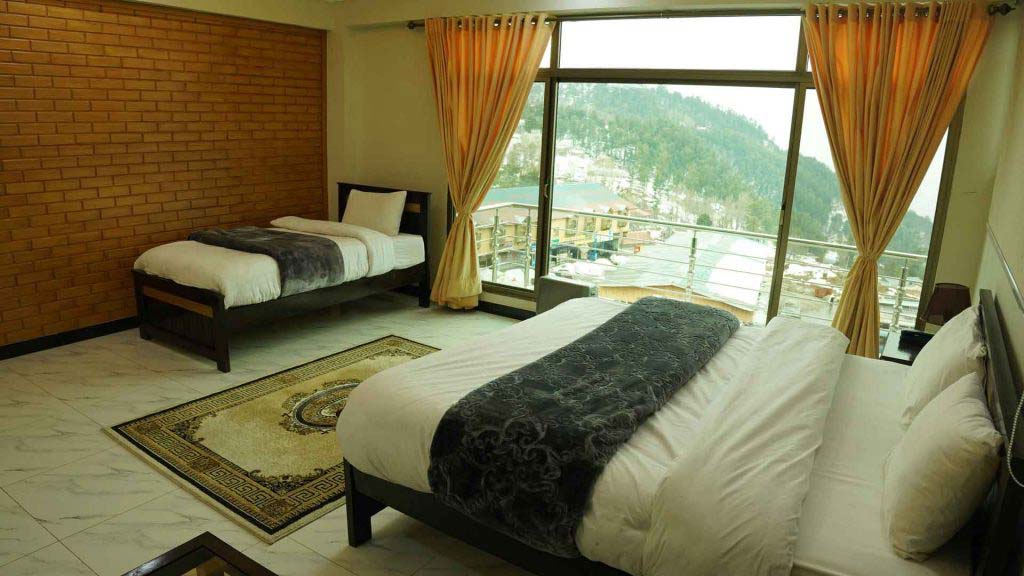 Overview of Mall Road:
Mall Road is a beautiful and highly-crowded location in the heart of Muree. It is also known as a business hub of the city for having lots of markets, handmade products, hotels, and restaurants to facilitate tourists. Mall Road always remains crowded with lots of tourists walking on the road and doing shopping. 
Benefits of staying near Mall Road:
Mall Road is the perfect location for anyone looking to experience the best of what Muree has to offer. From easy access to popular attractions and delicious dining options to breathtaking scenery and lively nightlife, staying near Mall Road can make your trip to Muree unforgettable.
It is easy for tourists to select a luxury and budget-friendly stay due to the high competition of hotels and resorts on Mall Road. Tourists can easily visit all the tourist points in Muree like Kashmir Point, Patriata Chair Lift, Pindi Point, and Muree Hills while staying at Mall Road.
Overview of top hotels near Mall Road:
There are many hotels offering luxury amenities. Choose the best option according to your demand and requirements. 
Hotel One:
Hotel One is located on Muree Hills and provides a view of beautiful sceneries to its local and international tourists. This hotel resides in a prime location from where you can easily visit Bhurban, Patriata, and Mall Road. It has four categories of rooms available Deluxe Non-Valley, Executive, Deluxe Valley, and Suite according to services and amenities. It provides the amenities like King size or single beds,  sofas, writing desks and chairs, air conditioning, flat-screen TV, and a luggage rack. They also have a separate breakfast area for every morning breakfast.  
Grand Taj Hotel:
Grand Taj Hotel provides a self-indulgent stay in the center of breathtaking views of Muree. It is a 5-star hotel offering top-notch amenities and services to increase your comfort level. It provides budget friendly-packages for all types of rooms in a prime location where you can enjoy shopping as well as natural views. Free car parking is also provided for the convenience of tourists from all over Pakistan. 
Get free breakfast and 30% discounts on all categories of rooms on a longer stay. Get a warm and embracing stay with all of your necessities to make you feel at home. This hotel is located near most favourite tourist points like Ayubia National Park, Patriata Chairlift, mall road, etc. 
This luxurious hotel is offering 4 categories of rooms including standard and premium rooms, and junior and deluxe suits. Each room is fully furnished with modern interior lavish bedding according to your demand, flat-screen TV, air-conditioning, free WiFi, refined breakfast, and room services. Book the Grand Taj Hotel for a comfortable stay in a budget-friendly package.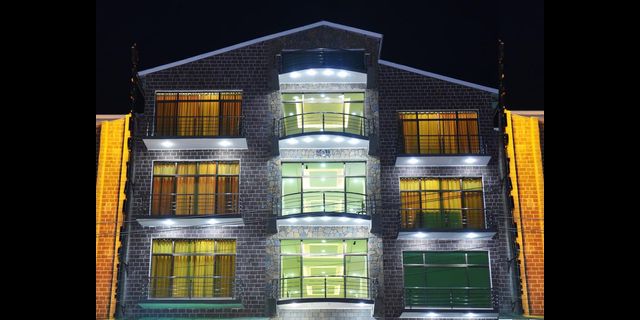 PC Hotel:
PC Hotel is a renowned resort situated at a height of 6400 ft above sea level in Bhurban. Enjoy the diligent view of Kashmir Valley from the hotel's lobby or rooms. Enjoy the luxurious decor with a comfortable and high-standard stay with their different room categories like standard, Deluxe, Executive, Deluxe Suite, Presidential Suite, Junior Suit, Duplex Suite, and Royal Suite. Pearl Continental Bhurban provides u with extravagant amenities like different dining options, meeting or conference rooms, swimming pools, cinema, gaming, golf course snooker, car rentals, and a tour guide. 
Dream Land Hotel:
Dream Land Hotel is located at a prime location in Muree to enjoy all the natural beauty of Muree. It's near all the favourite tourist points for the comfort of tourists. It provides first-class services and amenities like laundry services, free wifi, complimentary self-parking, free newspaper in the lobby, and a separate smoking area. It offers the opportunity to view natural sceneries from the lobby or room. 
Choose according to your need and budget from different categories of rooms like Bedrooms, Deluxe rooms, Master rooms, and family suites.  
Khattak Lodge Muree:
Khattak Lodge Muree is a comfortable staycation in Muree near Muree Hills, Mall Road, Chairlift Patriata, and Pindi Point. There are plenty of guestrooms available for a comfortable stay with free wifi, tv, room service, irons, etc. Extraordinary dining services for a refined meal, and coffee shop for snacks coffee/tea. This hotel provides the facility of self-parking, laundry, and a complimentary newspaper in the lobby.
Comparison of hotels based on price, location, and amenities:
All the hotels are located at prime locations. If you want to live on mall road to enjoy the natural beauty along with all other facilities like, grocery shopping, and pharmacy then Hotels on Mall Road are the best options for you. But if you want to stay away from the hustle and bustle of the city then PC Bhurban is the best option for you. PC Bhurban provides you with extraordinary facilities at high charges. If you want to enjoy natural views, and Tourist points with basic facilities on a reasonable budget then Grand Taj Hotel is a good option for you.
Most Frequently Asked Questions:
Why should I stay near Mall Road?
It is easy and convenient to visit all the famous tourist points from Mall Road. Mall Road is a business hub and facilitates tourists with the best luxury hotels for stay, grocery stores, pharmacies, supermarkets, and free car parking facilities.
Which hotel offers the best value for money?
Grand Taj Hotel provides luxurious services and facilities for a comfortable stay and breathtaking view in a budget-friendly package and up to a 30% discount.
Which hotel would you recommend for dream accommodation?
Grand Taj Hotel is the best option for a luxurious and comfortable stay in a prime location at Muree with its budget-friendly packages.