Introduction to Murree's Charm:
Murree with its picturesque and majestic views is an adventurous and irresistible charm for tourists and nature enthusiasts from all over the country. This hill station is located in Punjab providing a natural and magical escape from the hustle and bustle of city life. The Murree is a famous tourist destination for its lush green pine forests, high hills covered with tall trees, and charming waterfalls.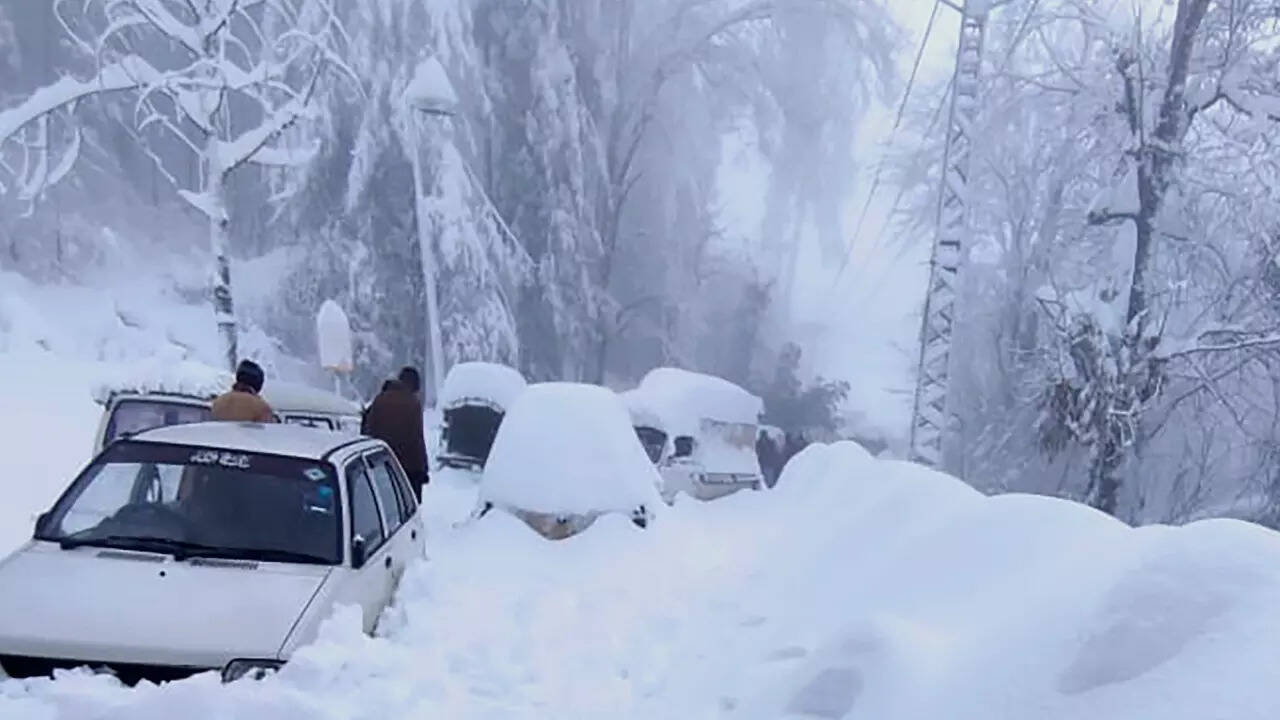 This tourist charm has many attractive destinations for nature lovers, the architecture of colonial-era, bazaars with handicraft stalls, and snowfall during the winter season. It is a perfect and peaceful natural place to escape in the heart of nature away from the city's noisy life. 
The magic of snowfall:
The magical snowfall is a breathtaking view to enjoy on the hill station. Snowfall settles gently on the branches of tall trees and covers the forests and trees with white wonder. The rooftops of cottages, streets, and mountains are snow-capped with powdery snow. Tourists enjoy the snowfall fighting and making snowmen. 
People from all over the country are eager to visit Murree during snowfall to enjoy the live snowfall scene. Every flake of snowfall whispers the tale of magic and serenity. Winter is the best time to visit Murree to enjoy the simple pleasures of nature. 
Snowfall season's charm in Murree:
Murree, a picturesque hill station in Pakistan, is a favorite destination for tourists, especially during the winter season when it transforms into a winter wonderland. The charm of the snowfall season in Murree is a captivating experience and offers a range of activities and sights to make it a must-visit destination. 
Here are some of the enchanting aspects of Snow Fall:
Murree's lush green hills and forests get blanketed in a pristine white layer of snow to create a breathtaking sight.

The snowfall season opens up opportunities for thrilling activities like skiing, snowboarding, and snowball fights.

Murree's cozy cottages and

hotels

provide the perfect setting for a warm and snug retreat from the cold.

The snow-covered landscapes offer amazing photo opportunities, from the iconic Mall Road to Pindi Point.

Murree's snowfall attracts tourists from all over Pakistan and beyond to give Murree a festive and holiday atmosphere.

Watching snowflakes fall gently from the sky is a sight to behold to make it a dreamy experience.
The snowfall season in Murree is a time when nature's beauty and wintertime fun come together to make it an unforgettable destination for anyone seeking a winter retreat.
Adventures in Murree's Snow Fall:
Adventures in the Snow Fall Murree is a delightful and exhilarating experience for anyone seeking winter wonderland escapades.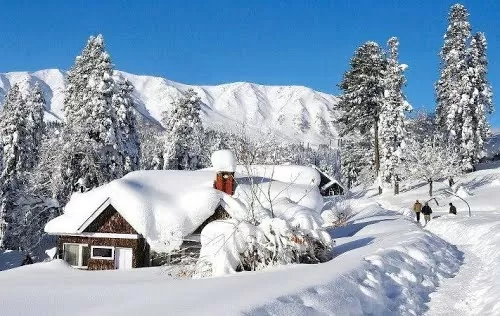 Here are some exciting adventures you can enjoy in this snowy haven:
Glide down the snow-covered slopes on a sled to embrace the child in you.

Take to the slopes for an adrenaline rush with skiing and snowboarding options.

Engage in epic snowball battles with friends and family.

Stroll through the snow-laden forests to appreciate the serene beauty.

Warm up with steaming cups of tea and local snacks from street vendors.

Enjoy the majestic views while riding the chairlift or cable car.

Explore cozy guesthouses and resorts to relax after your snowy adventures.
Venture into the snowfall in Murree promises an escape from the ordinary, a journey filled with fun, and a chance to embrace the winter magic.
Ideal visit timing to enjoy Snow Fall:
The ideal time to enjoy snowfall depends on the location and weather conditions, but generally, here are some tips to plan the perfect snowfall experience:
Check the Weather Forecast: 
Before planning your trip, make sure to check the local weather forecast for the area you want to visit. It gives you a good idea of when snowfall is likely.
Visit in the Winter Months: 
Snowfall typically occurs during the winter months, so plan your visit between December and February for the best chances to experience snow.
Early Morning or Late Evening: 
Snowfall is often more magical during the early morning or late evening. The soft, untouched snow and the serene atmosphere create a beautiful experience.
Weekdays vs. Weekends: 
If possible, plan your visit on weekdays. Popular tourist spots get crowded on weekends making it harder to enjoy the snowfall peacefully.
Higher Altitude Locations: 
Visit higher altitude locations, such as mountain resorts to enjoy more consistent snowfall.
Remember that snowfall timing can vary, so flexibility in your travel plans can be a great asset to catch the perfect snowy moment. 
Prepare for the journey to enjoy snowfall:
Preparing for a journey to enjoy snowfall is an exciting adventure. Here are some essential tips and points to keep in mind to make your snowy getaway a memorable and enjoyable experience:
Layer up with thermal clothing, waterproof boots, and insulated gloves to stay cozy in the cold.

Keep an eye on the weather forecast to plan your trip on a suitable day.

If driving in snowy areas, consider snow chains for your tires to enhance traction.

Don't forget essentials like snacks, water, a first-aid kit, and a flashlight.

On the road, drive cautiously, and be prepared for slippery conditions.

Bring a camera or smartphone to capture the beauty of the snowfall.

Leave no trace and respect the environment during your snow adventure.
By following these tips and being well-prepared, fully enjoy your journey to revel in the beauty of snowfall while staying safe and comfortable.
Stay options in Murree during Snowfall: 
At the Grand Taj Hotel Near Mall Road in Murree, find excellent stay options for your family during the beautiful snowfall season. This 5-star hotel offers a comfortable and memorable experience with a range of rooms and suites to choose from: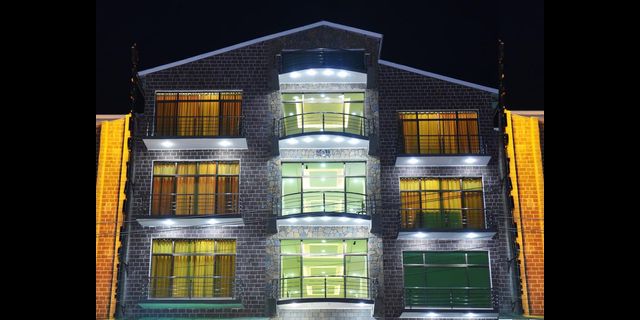 Grand Taj Hotel offers 2 rooms and suites for family stay according to needs and budget. All the rooms and suites are perfect examples of luxury, and cleanliness, and are full of 5-star amenities as well. 
Sleeps 2 with 1 Queen Size Bed

Amenities: Heating, Free Breakfast, Linen and Towels, Close to Transit, Amazing Views, Cable/Satellite TV, Free Wi-Fi

, Laundry Facilities, Bath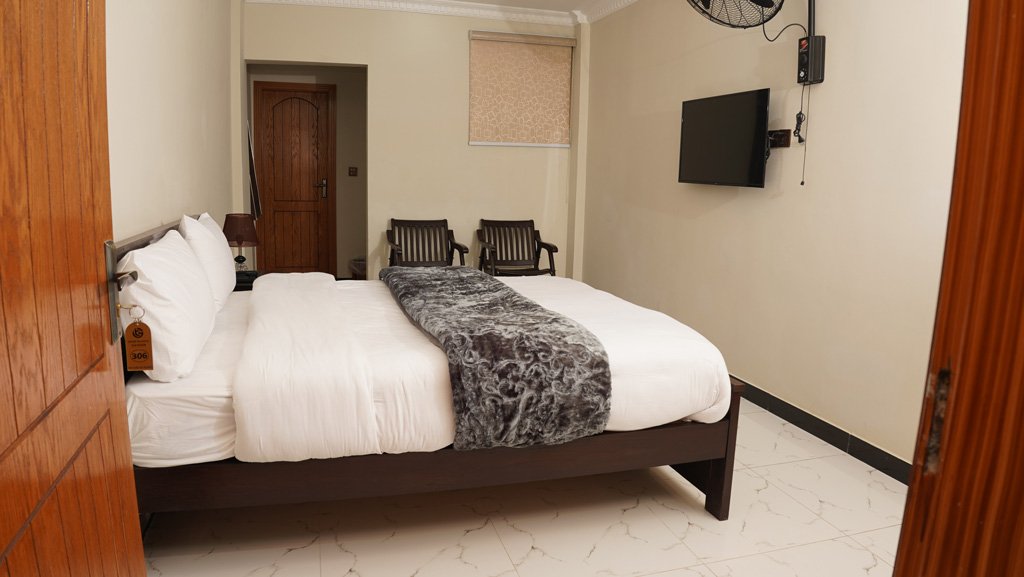 Sleeps 3 with 1 King Size Bed & 1 Single Bed

Amenities: Balcony, Free Breakfast, Linen and Towels, Close to Transit, Amazing Views, Cable/Satellite TV, Free Wi-Fi

, Room Service, Heating, Laundry Facilities, Bath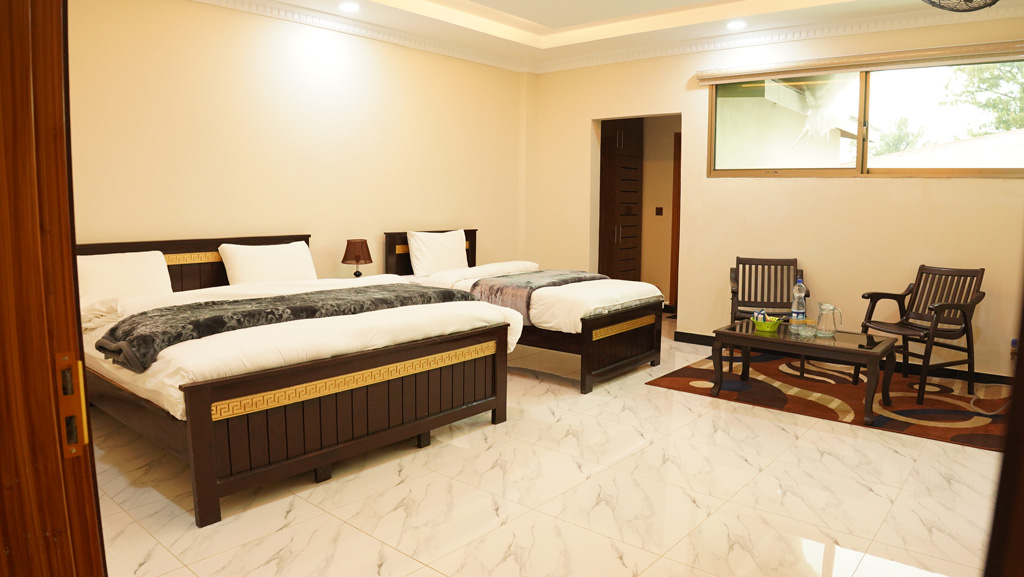 Sleeps 4 with 1 Queen Size Bed & 2 Single Beds

Amenities: Mini Fridge, Microwave, Linen and Towels, Close to Transit, Amazing Views, Cable/Satellite TV, Free Wifi, Balcony, Bath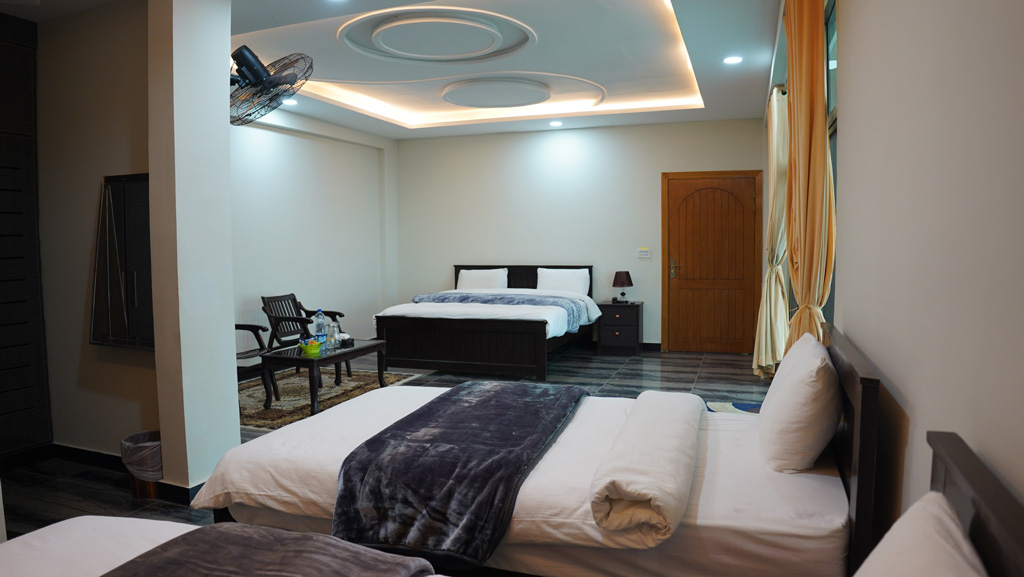 Sleeps 5 with 2 Queen Size Beds & 1 Single Bed

Amenities: Parking, Private Entrance, Linen and Towels, Close to Transit, Amazing Views, Cable/Satellite TV, Free Wi-Fi

, Room Service, Free Breakfast, Laundry Facilities, Fridge – Bar Fridge, Microwave, Balcony, Heating, Mini Fridge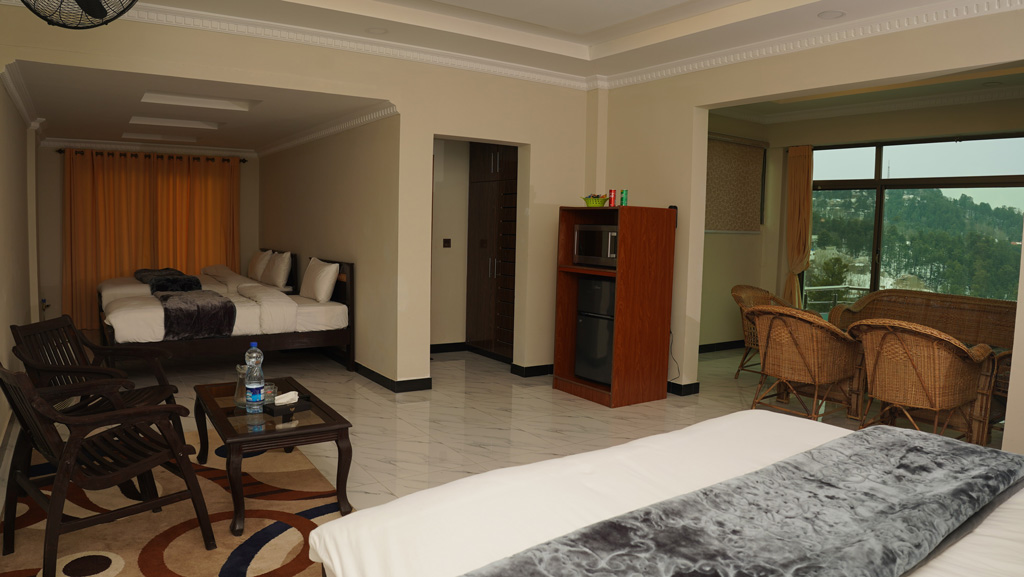 These stay options at the Grand Taj Hotel provide a comfortable and well-equipped experience for families visiting Murree during snowfall. 
Safety and health tips:
Take great care of your health and safety while enjoying snowfall in Murree. Following are the safety measures to be adopted during snowfall:
Check the weather forecast before planning your trip. Avoid traveling during heavy snowstorms and landsliding.

Wear layers of comfortable and warm clothes including coats, hats, gloves, and socks. Wear waterproof shoes and jackets during snowfall.

Bring snow chains with you for your vehicle tires while traveling on snowy roads.

Check the condition of your vehicle before traveling and drive carefully.

Stay updated with weather conditions and road closure situations.

Keep flashlights, blankets, warm clothes, food, and water.

Book your accommodation in advance.

Drink plenty of water during snowfall to stay hydrated.

Walk carefully on slippery roads. 
Unique snowfall experiences in Murree:
Enjoying unique snowfall experiences in Murree, Pakistan can be a magical adventure. Here are some user-friendly tips to make the most of this winter wonderland:
Book a cozy cottage or hotel with a view of the snow-covered landscape. Proximity to Mall Road is convenient for shopping and dining.
Try sledding or skiing at Pindi Point, or go for a snow hike in the surrounding hills. Local vendors offer equipment rentals.
Savor local dishes like hot pakoras and Kashmiri tea to stay warm. Visit local restaurants for a taste of traditional Pakistani flavors.
Capture the breathtaking scenery, but keep your camera batteries warm, as cold weather can drain them quickly.
Take leisurely walks in the snow to enjoy the peaceful and serene atmosphere.
Visit Nathiagali, Ayubia, and Kashmir Point for even more scenic views and adventure.
Remember to check the weather forecast and road conditions before your trip to ensure a safe and enjoyable Murree Snowfall adventure.