Introduction to Mall Road Murree:
Mall Road Murree is a scenic destination in Murree that encapsulates the peace of the hill station as well as the noise of the business hub. Mall Road is famous as the heart of Muree for its breathtaking views and business activities. Mall Road is the heart of Murree encapsulating local shops, shopping malls, restaurants, handicraft stalls, street food, and other refreshing options.   
Tourists find attractions in different Handicrafts decore & jewelry stalls and the local food of this region. The buildings of the colonial era add a traditional touch to the ambiance of Mall Road Murree. It is perfect for tourists to walk on this road in winter to enjoy the cool mountain air.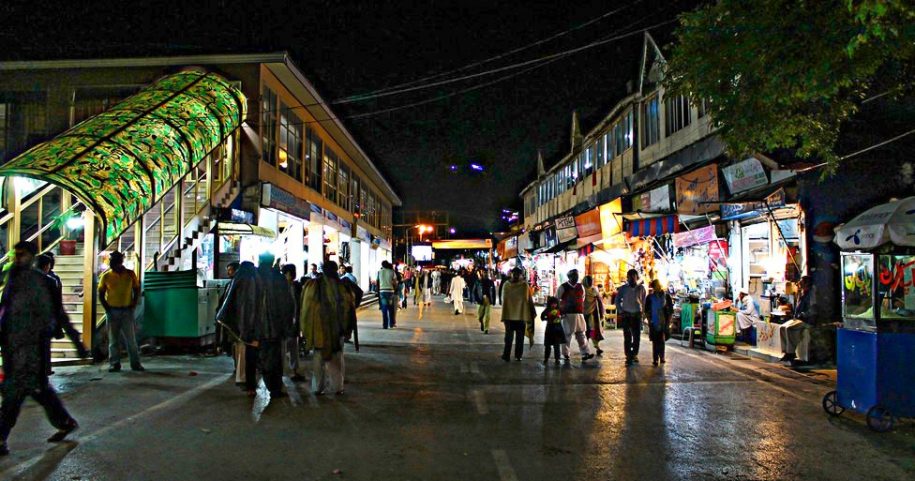 Grant Taj Hotel: Affordable Winter Retreat in Murree:
When planning a winter getaway to the picturesque hill station of Murree, finding the perfect accommodation that fits your budget is essential. Look no further than the Grant Taj Hotel, a cozy and comfortable option for your stay on Mall Road.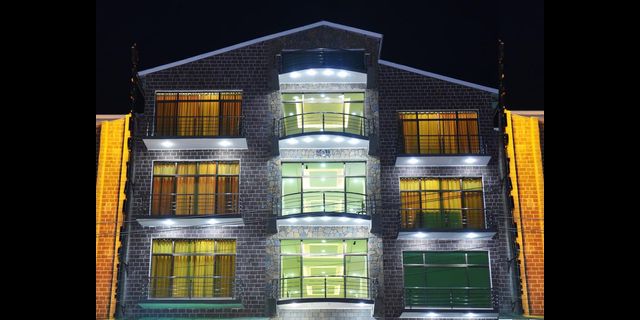 Rooms to Suit Every Traveler's Needs:
Grant Taj Hotel offers a variety of room options to cater to different preferences and group sizes:
Standard Room (Starting at 6500 PKR): 
Ideal for solo travelers or couples, the Standard Room provides a comfortable space to relax after a day of exploring Murree.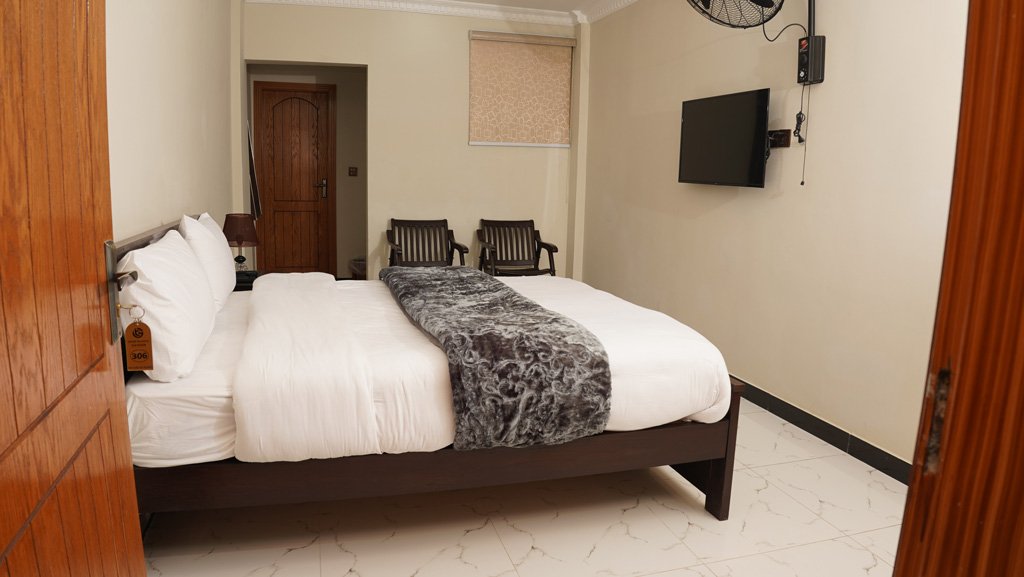 Premium Room (7500 PKR): 
For those seeking a bit more space and luxury, the Premium Room offers additional comfort and amenities.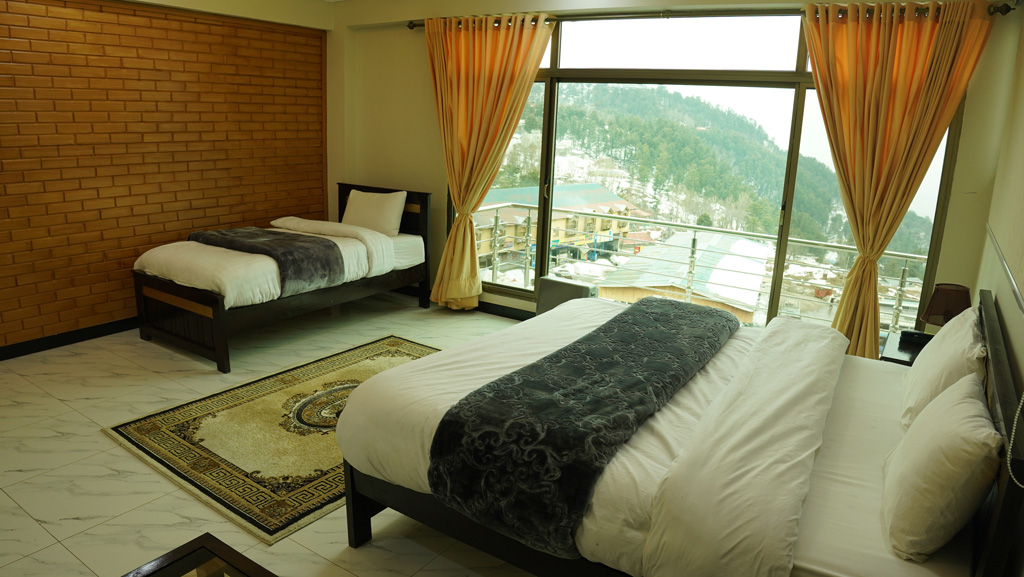 Junior Suite (8500 PKR): 
Perfect for small families or friends traveling together, the Junior Suite provides extra room to spread out and enjoy your stay.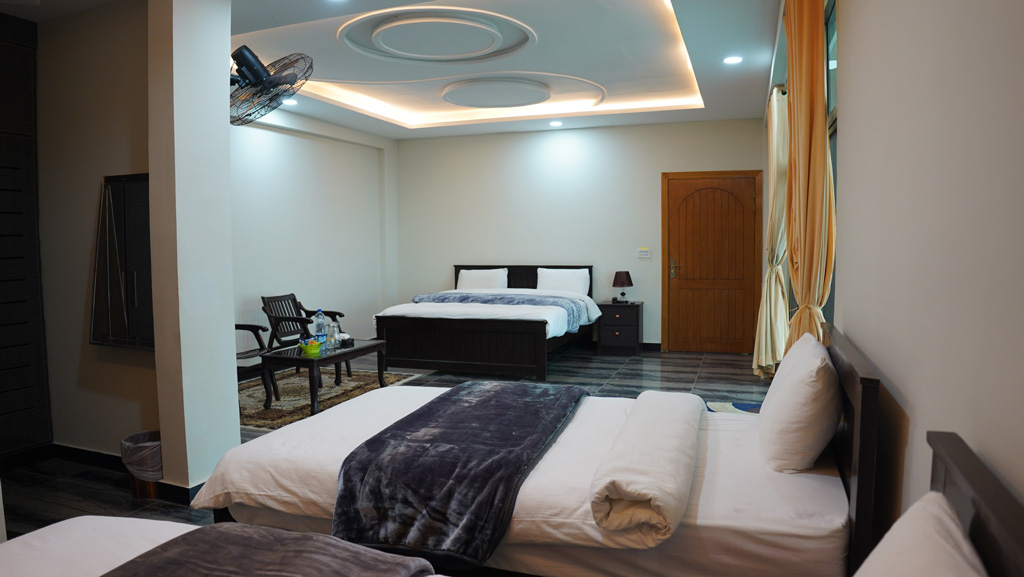 Deluxe Suite (10000 PKR): 
If you want to indulge in a lavish experience, the Deluxe Suite offers a spacious and opulent setting for your Murree getaway.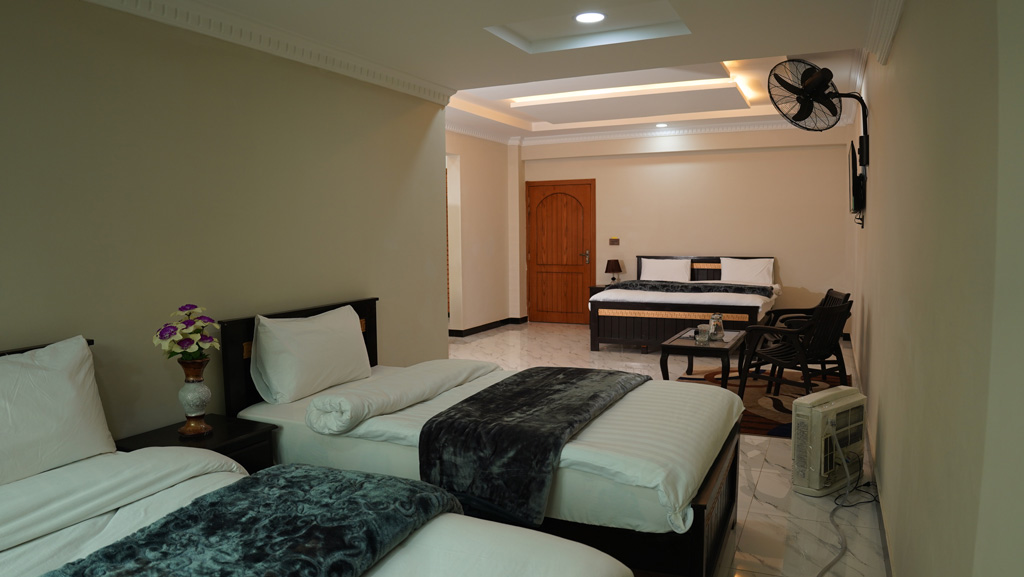 Hotel Haveli One:
Hotel Haveli One Located on Mall Road in Murree, Hotel Haveli One offers an affordable winter stay option to combine comfort and convenience.
Price Starting at just 20,000 PKR, Hotel Haveli One provides budget-friendly accommodation without compromising on quality. This price includes a cozy room with modern amenities, ensuring a comfortable stay amidst the picturesque views of Murree.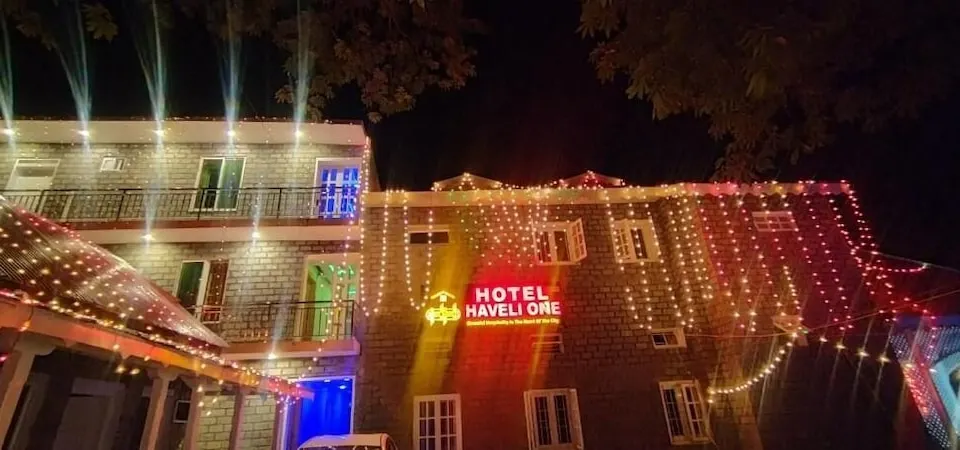 Hotel Four Star:
Hotel Four Star on Mall Road in Murree offers an affordable winter stay starting at 9430 PKR. They have a variety of comfortable rooms, including standard, deluxe, and suites, each equipped with modern amenities. The hotels offer refined facilities including an on-site restaurant, 24-hour room service, and a central location for easy access to local attractions, making it a great choice for budget-conscious travelers.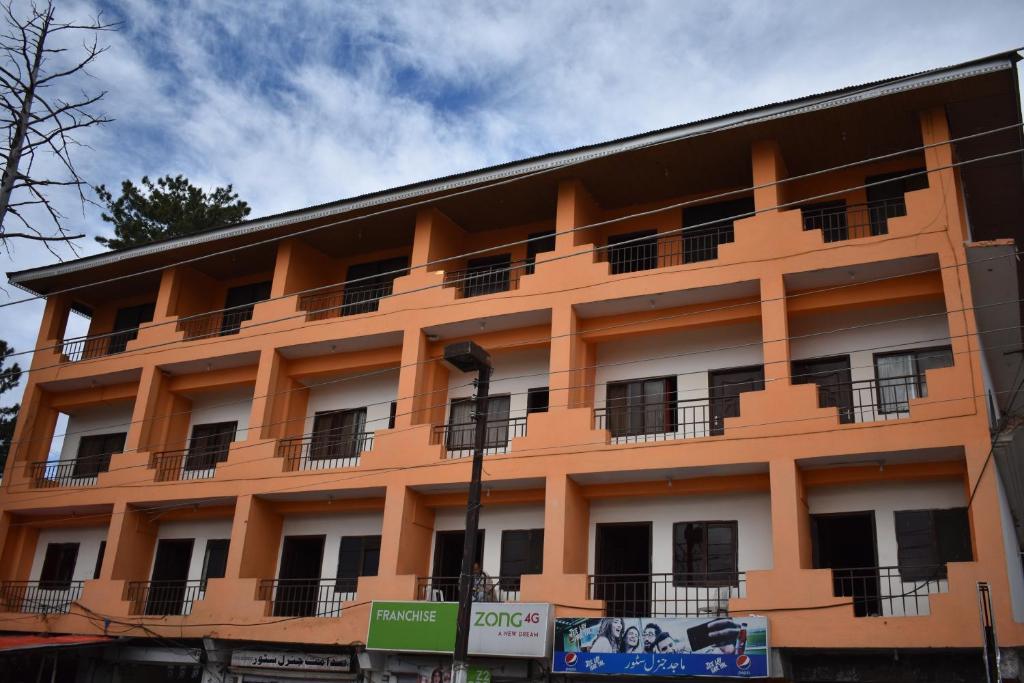 Richmond Boutique Hotel:
Richmond Boutique Hotel on Mall Road in Murree offers an inviting and affordable winter retreat starting from 26,000 PKR. Strategically located for easy access to Murree's attractions, the hotel features well-appointed rooms with modern amenities to make it an ideal choice for a cozy winter escape. Guests can also enjoy delicious meals at the in-house restaurant and take advantage of package deals for longer stays or group bookings.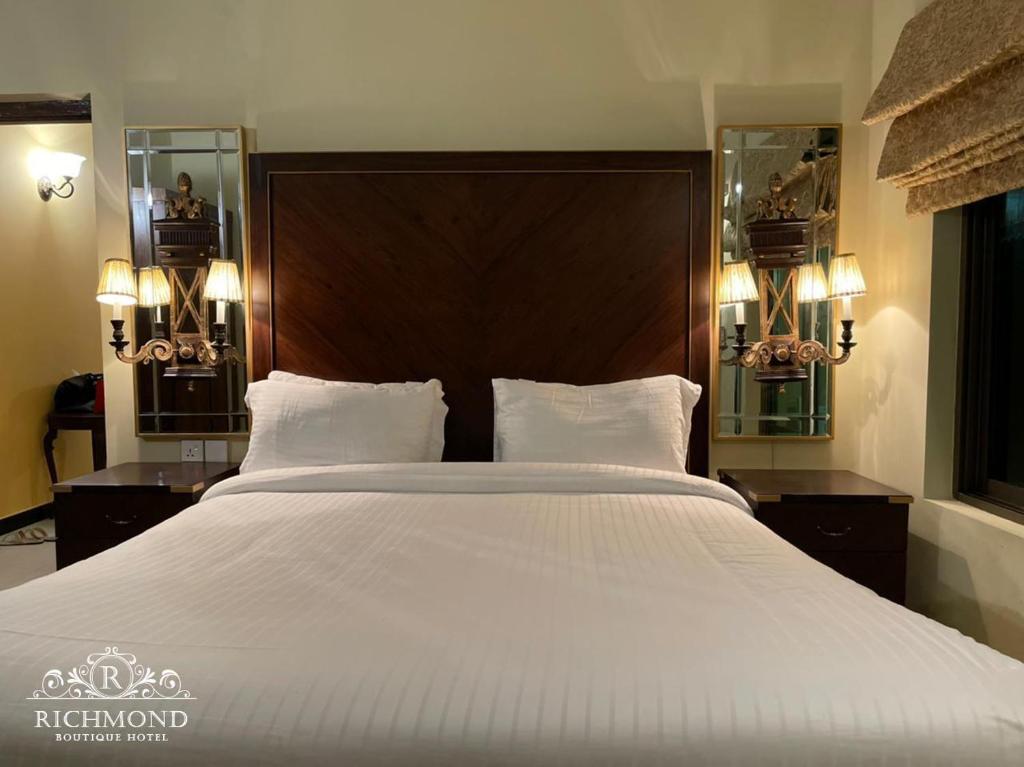 Hill Top Vila:
Hill Top Villa in Murree, located on Mall Road, offers an affordable winter retreat starting at just 14,000 PKR. This luxury hotel offers a comfortable staycation with cozy rooms equipped with modern amenities. This hotel offers the best deals for extended stays and is suitable for a budget-friendly family staycation.  Experience a memorable winter getaway amidst Murree's picturesque surroundings at this conveniently located hotel.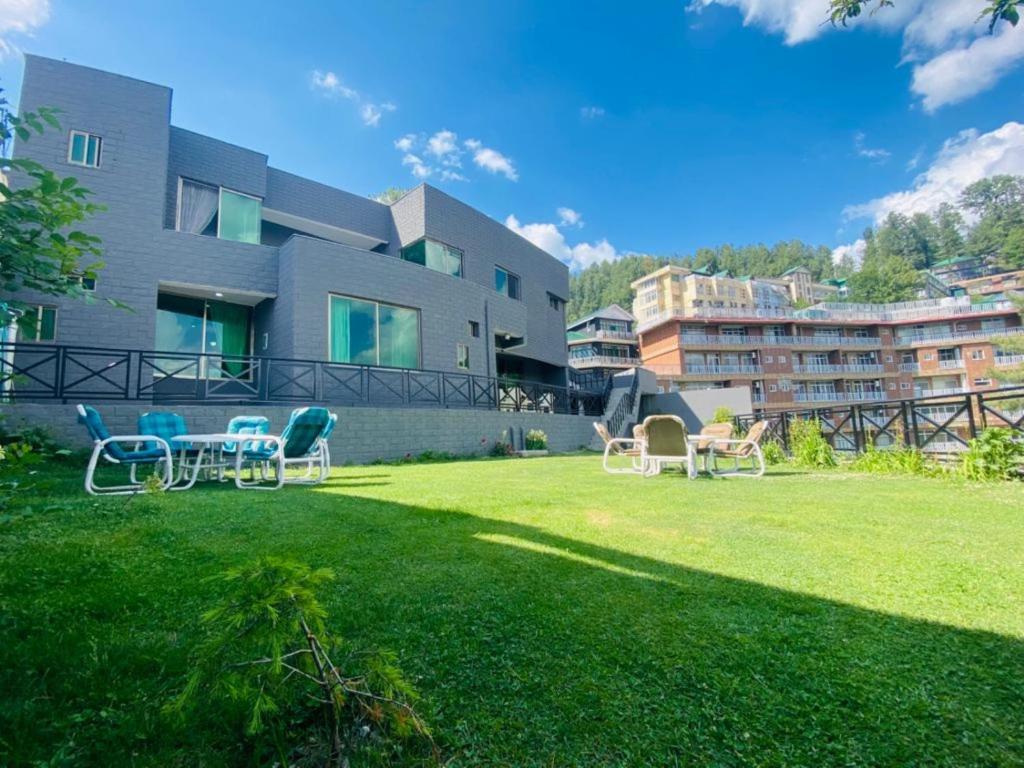 Winter Activities in Murree: Beyond the Hotel
Winter in Murree, Pakistan, offers more than just cozy stays in affordable hotels on Mall Road. Here's an enticing glimpse of the exciting activities awaiting you beyond the comfort of your hotel room:
Sightseeing: 
Explore the breathtaking natural beauty of Murree with visits to Pindi Point, Kashmir Point, and Mall Road, where you can shop for local handicrafts.
Snowfall Enjoyment: 
If you visit during snowfall season, indulge in snowball fights, build snowmen, or go sledding on the slopes.
Patriata (New Murree): 
Head to Patriata, also known as New Murree, to experience chairlift and cable car rides offering panoramic views of the surrounding hills.
Nathiagali: 
A short drive away, Nathiagali offers scenic hiking trails through lush forests, perfect for nature enthusiasts.
Wildlife Sanctuaries: 
Visit nearby wildlife sanctuaries like Ayubia National Park to witness diverse flora and fauna.
Local Cuisine: 
Don't miss out on the opportunity to savor local Pakistani dishes at eateries in Murree.
Photography: 
Capture the stunning landscapes and charming snow-covered streets, creating lasting memories.
With these engaging activities, your winter stay in Mall Road, Murree, promises an unforgettable experience beyond the comfort of your hotel. Enjoy a perfect blend of relaxation and adventure in this picturesque Pakistani hill station.
Snowy Adventures: Explore Murree's Attractions
Prepare to be enchanted by the winter wonderland of Murree, Pakistan. As you plan your affordable winter stay at the charming Mall Road hotels, get ready for the snowy adventures that await you in this picturesque destination. Here's a user-friendly glimpse of what you can explore:
Majestic Views: Take in the breathtaking views of snow-capped mountains and lush landscapes.

Mall Road Stroll: Wander along Mall Road, shop for souvenirs, and savor local cuisine.

Pindi Point: Capture panoramic views of the valley from this popular viewpoint.

Nathiagali: Explore nearby Nathiagali with its pristine forests and serene trails.

Snow Activities: Engage in snowball fights, build snowmen, and sled down gentle slopes.

Local Culture: Immerse yourself in the local culture, savoring warm hospitality.

PakMiti Insights: Discover additional attractions from PakMiti's guide to Murree.
Murree's snowy adventures and attractions promise an unforgettable winter escape. Whether you seek relaxation or adventure, this hill station in Pakistan offers a perfect blend of both.
Packing Tips for a Winter Trip to Murree
Preparing for a winter trip to Murree requires thoughtful packing to ensure comfort and enjoyment in the chilly weather. Here are essential tips, gathered from various sources, to help you pack effectively:
Warm Clothing: Pack layers, including thermal wear, sweaters, and a heavy jacket to stay warm in sub-zero temperatures.

Winter Accessories: Don't forget gloves, a scarf, a beanie, and earmuffs to protect against cold winds.

Footwear: Choose insulated, waterproof boots with good traction for icy and snowy terrain.

Medications: Carry any necessary medications and a first-aid kit, as access to medical facilities might be limited.

Chargers and Power Banks: Keep your devices charged, especially if you rely on them for navigation or communication.

Cash: Bring enough cash, as ATMs may not be readily available in some areas.

Snacks: Carry high-energy snacks like nuts and energy bars for quick nourishment.

Travel Adapters: Depending on your destination, you might need different plug adapters.

Documents: Keep your passport, ID, travel insurance, and itinerary in a waterproof pouch.

Local Insights: Research local customs and dress modestly to respect the culture.
Remember to check the weather forecast for Murree before your trip and adjust your packing list accordingly. Proper preparation ensures a safe and enjoyable winter adventure in this stunning Pakistani destination.
Best Time to Book Your Winter Stay
Select a perfect time to visit Murree according to your traveling preferences, favorite weather, & activities. Here are a few guidelines about the best time to visit Murree:
Book Early for Peak Season: If you plan to travel during peak winter holiday periods, such as Christmas and New Year's, it's advisable to book well in advance, even up to a year ahead, to secure the best prices and availability.

Off-Peak Travel: For those flexible with their travel dates, consider booking during the off-peak season, which may offer lower prices. Late summer or early fall can be a good time to book for winter travel.

Midweek Flights: If you're flying to your winter destination, consider booking midweek flights, as they tend to be cheaper than weekend flights.

Package Deals: Explore package deals that combine flights and accommodations, often available at discounted rates.

Last-Minute Deals: If you're open to spontaneity and can be flexible with your destination, you might find last-minute deals on travel websites or apps.

Travel Rewards: Utilize travel rewards and loyalty programs to save on your winter stay.

Consider Alternative Airports: If your destination has multiple airports, compare prices and options for each.
Ultimately, the best time to book your winter stay is a balance between your budget, flexibility, and the specific travel deals available for your chosen destination. Planning and staying open to various options can help you secure an affordable and enjoyable winter vacation.
Insider Tips for a Memorable Stay
To ensure a memorable stay during your travels, consider these insider tips gathered from hospitality experts:
Personalized Service: Hotels that offer personalized services, such as remembering guest preferences, can significantly enhance the overall experience.

Attention to Detail: Pay attention to the small details, from a warm welcome to thoughtful amenities, as these can leave a lasting impression.

Communication: Effective communication between guests and staff can resolve issues promptly and improve the stay's quality.

Quality Dining: A hotel with excellent dining options can elevate the experience; try local cuisine for an authentic taste of the destination.

Local Insights: Seek recommendations from hotel staff for off-the-beaten-path attractions and experiences.

Technology: Hotels with modern technology, such as keyless entry and in-room tablets, can streamline the guest experience.

Cleanliness: Hygiene and cleanliness are crucial for a comfortable and safe stay.

Feedback: Provide feedback to the hotel; it helps them improve and ensures a better experience for future guests.

Safety: Prioritize safety measures, such as knowing emergency exits and following security guidelines.

Sustainability: Choose eco-friendly accommodations that promote sustainable practices for a more responsible and enjoyable stay.
Make your travel and hotel stay experience unforgettable by following the above-mentioned guidelines. 
Safety Considerations for Winter Travel
When planning an affordable winter stay at Mall Road Murree hotels in Pakistan, it's essential to prioritize safety during your travel. A trip to Murree in winter serves various attractions but at the same time, it can be challenging for the tourists. Here are some safety considerations to ensure your winter trip is not only budget-friendly but also enjoyable:
Check Weather Forecasts: Before embarking on your journey, stay updated on weather conditions in Murree. Sudden snowfalls and icy roads can affect your travel plans.

Vehicle Maintenance: If you're driving, ensure your vehicle is in excellent condition for winter travel. Equip it with snow chains or winter tires for better traction.

Pack Adequately: Pack warm clothing, blankets, and essentials like flashlights, batteries, and a first-aid kit. It's better to be overprepared for the cold.

Travel Insurance: Consider purchasing travel insurance that covers unexpected events like trip cancellations or medical emergencies.

Stay Informed: Keep your family or friends informed about your travel plans, and share your itinerary with them. This can be crucial in case of emergencies.

Hotel Reservations: Book your stay in advance to secure affordable rates and ensure a warm, comfortable stay.

Local Advice: Once you reach Murree, seek local advice on road conditions and any safety alerts.
By following these safety considerations, you can enjoy an affordable winter stay at Mall Road Murree hotels while staying safe and making the most of your trip.
Budget-Friendly Travel: Money-Saving Tips
Traveling to Murree, Pakistan, on a budget is possible with these money-saving tips:
Plan in Advance: Research and book your accommodations and transportation ahead of time to secure better deals.

Travel Off-Peak: Consider visiting during non-peak seasons to enjoy lower prices for hotels and activities.

Local Cuisine: Opt for local restaurants to savor authentic cuisine at lower prices.

Budget Accommodations: Explore budget-friendly accommodation options such as guesthouses and hostels.

Public Transportation: Use local transportation options like buses and shared taxis to save on travel costs within Murree.

Pack Light: Avoid excess baggage fees when traveling to Murree by packing only what you need.

Local Tips: Check with locals or your accommodation staff for insider tips on affordable attractions and activities in Murree.

Budget Allocation: Plan your budget carefully, considering expenses for food, transportation, and activities in Murree.