Introduction to the Beauty of Murree:
Murree is a serene hill station in northern Pakistan encapsulating extraordinary natural beauty.  This captivating hill station is famous for its mesmerizing landscapes, high mountains covered with green trees, and lush green forests. Murree is an escape for tourists from all over the country in the heart of rolling peaks covered with pine and oak trees, peaceful forests, and soothing waterfalls.
Whether you come to enjoy winter snowfall or summer vibrant colors, Murree is a treat for the eyes. Murree is a favorite destination for people who want an escape from the hustle and bustle of city life.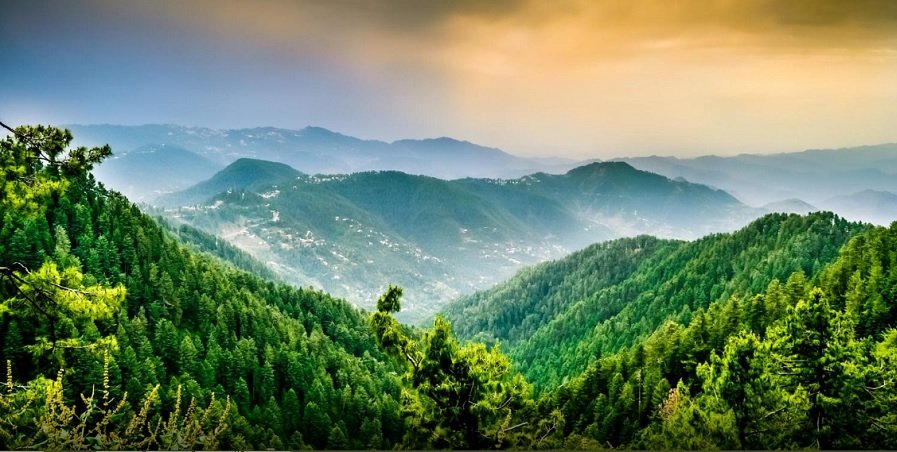 Activities for the Adventurous Traveler:
Murree is a popular hill station having various activities for adventurous travelers. Here is a list of adventurous activities one can enjoy in Murree:
Chairlift or cable car ride:
Enjoy a ride on a cable car or chairlift to enjoy the panoramic view of mountains and forests from the top.
Hiking and Trekking:
Murree has many mountains and forests for tourists to explore. Hiking and trekking is an adventurous activity for many tourists to explore different trails from Pindi Point to Kashmir Point and Nathiagali to Miranjani trek.  
Paragliding:
Some operators offer flying experience through paragliding. This is a most thrilling activity for tourists to enjoy the breathtaking views of Murree Hills.
Horse Riding:
Explore the natural beauty of Murree on horseback. There are many horse riding options for tourists to enjoy independent or guided tours to various serene spots.
Skiing (in winter):
In winter, there is an option for adventure lovers to enjoy skiing at Pindi Point ski resort. It is a mesmerizing experience to enjoy skiing on snow-capped mountains.  
Camping:
Camping is a great way to enjoy nature and adventure together. Spend the night in the forest or designated camping space. 
Ziplining:
Some tourist spots offer you an adventurous experience of ziplining to enjoy the stunning treetop views. 
Mountain Biking:
Murree also offered to rent a bike and enjoy biking around on mountain roads and forest trails. 

Murree's Family-Friendly Atmosphere:
Murree is a panoramic hill station providing a family-friendly atmosphere to attract tourists from all over the country.  This hill station has many tranquil landscapes, high mountains, lush green forests, and soothing waterfalls for giving a peaceful escape to tourists from the hustle and bustle of city life. Murree also offers many adventurous activities for the tourists to enjoy with their family. 
Murree offers many family-friendly activities like walking on mall roads, family gatherings national park, riding on a chairlift, and spending quality time enjoying local cuisine. Murree has many family charms and there is something for everyone to enjoy the trip at its fullest. 
Seasons of Splendor: Best Times to Visit:
The best time to visit Murree according to season:
Spring (March to May):
Spring season is best for the tour to Murree for those who want to enjoy hikes and walks in tails and lush green landscapes.
Summer (June to August):
It is the best time to enjoy a pleasant escape at Murree away from the extremely hot weather of cities. People can enjoy trekking and other outdoor activities in the evening.  
Monsoon (July to September):
If you want to enjoy rain in the mountains and landscapes of Murree then Monsoon is the best time to visit here. But landsliding can occur and it could be dangerous for you and your family.
Autumn (October to November):
Autumn is the best time to enjoy cool weather and crisp in the air. Nature enthusiasts should enjoy the turning colors of leaves. 
Winter (December to February):
Winter is the best time to enjoy live snowfall and snowy activities like skiing and snowboarding. 
Top Attractions for Nature Enthusiasts:
Here is a list of top attractions in Murree for nature enthusiasts:
Pindi Point:
Pindi Point offers a breathtaking view of Murree Hills and the Valleys. It also provides an opportunity for leisure walking to enjoy the natural beauty of the city.
Kashmir Point:
It is located near Mall Road and is a famous point to enjoy the panoramic view of Murree Hills and Poonch River. 
Mall Road:
It is located in the heart of the city with various attractions like shopping stalls, cafes, restaurants, and markets. 
Patriata:
Patriata is a famous tourist point to enjoy a ride on a cable car or chairlift and visit a botanical garden. 
NathiaGali:
Nathia Gali is the best place to explore nature. It has lush green forests, a cool climate, and various trails for hiking. 
Ayub National Park:
Ayub National Park is the best family picnic spot for tourists. It also offers hiking trails and wildlife to explore.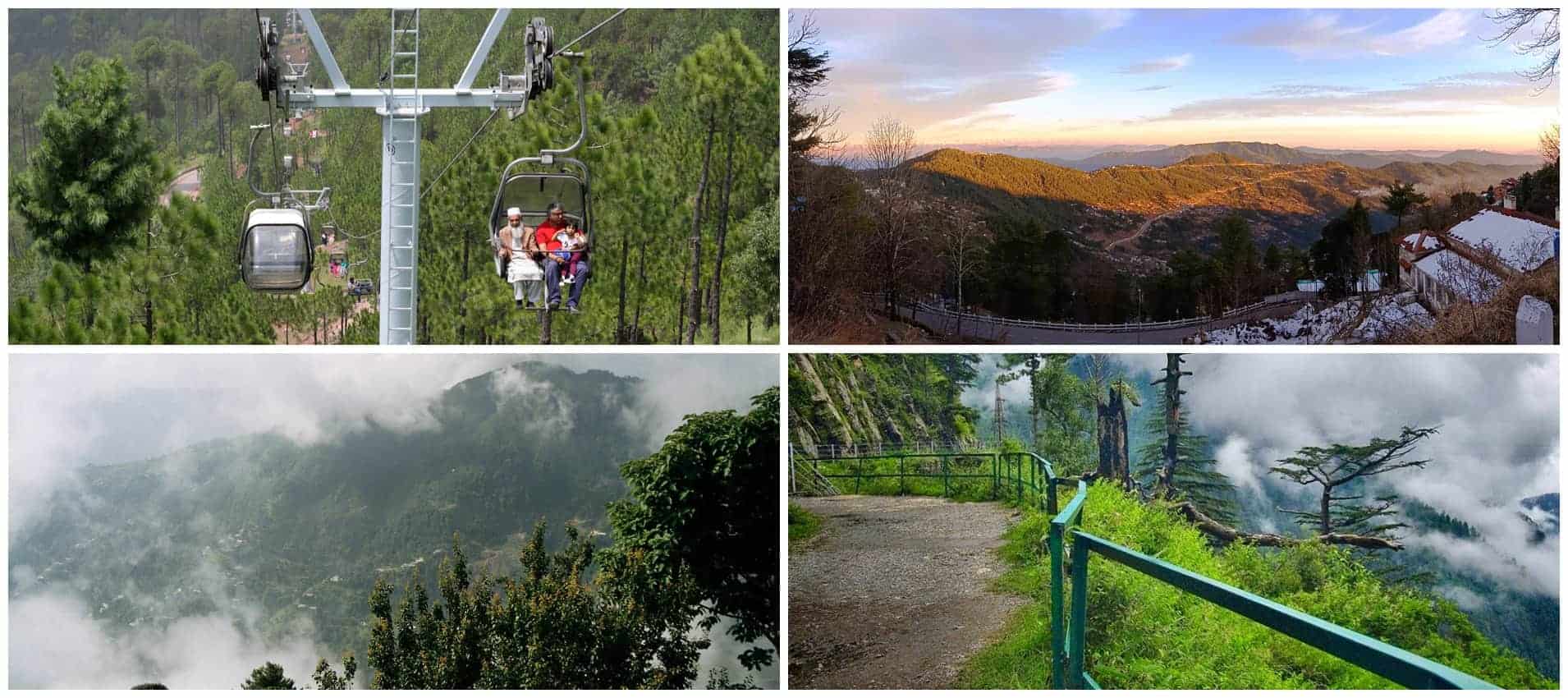 Grand Taj Hotel: A Haven of Luxury:
Grand Taj Hotel near Mall Road Murree is a luxury staycation offering a secure and family-friendly environment for tourists from all over the country. It is located in a premium location from where tourists can easily access all famous tourist spots, and other facilities like shopping malls, atm, grocery stores, etc. It offers a comfortable and luxurious staycation with a beautiful ambiance for valuable guests at unbeatable prices.
The guests are treated like kings and are provided with all the necessary facilities to make their trip comfortable and easy. The hotel has 140 plus rooms equipped with all the modern amenities and comforts.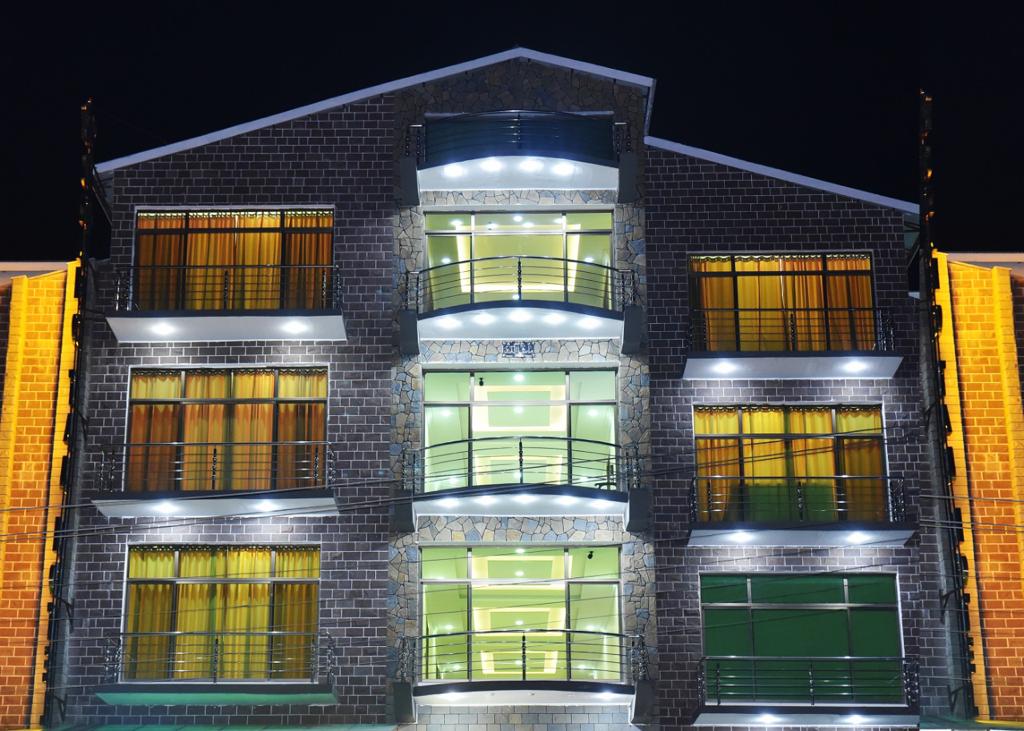 Grand Taj Hotel's Exclusive Amenities:
Grand Taj Hotel is a 5-star hotel offering well-furnished and luxury rooms for its guests with a breathtaking balcony view. Each room has an attached bathroom with a hot water facility. The hotel provides 24-hour desk service, free & secure parking, complimentary breakfast, cable TV, free WIFI, telephone service, air-conditioning, mini-refrigerator, microwave, and laundry service.
The hotel also has a rooftop restaurant that offers local and international cuisines. The well-trained and friendly staff of the hotel treats its guests like kings.  All the royal amenities and comfortable rooms for luxury staycation are available at unbeatable rates. 
How to Reach Murree:
Following are the guidelines to reach Murree:
Choose your starting point from where you want to visit Murree. The most common starting points are Rawalpindi, Islamabad, and Lahore.

You can travel through public transport like buses to reach Murree. Various famous bus services now have routes to Murree. It is a cheap and comfortable way to reach Murree.

You can also rent a car or any private vehicle to reach Murree. It is necessary to have GPS in the car for comfortable and easy navigation to Murree. 

Select a comfortable and easy route from your place to Murree. 
Packing Essentials for Your Murree Getaway:
It is essential to pack all necessary items while traveling to Murree to enjoy a comfortable trip. Here is a list of items essential for Murree Gateway:
Get a sweater, jacket, and warm clothes with you to cover yourself in winter. Pack waterproof jackets and umbrellas for unpredictable rain.

Keep comfortable walking or hiking shoes with you.

Keep your necessary documents like CNIC, hotel reservation receipts, or tickets with you.

Take your toothbrush, toothpaste, soap, or other personal essentials.

 Take your mobile, charger, camera, and power bank with you.

 Keep rough cash with you for payment and also keep your debit card with you for some online payments.

Take some snacks and water bottles with you.

Locks for your luggage and a belt pouch for valuable things. 
Travel Tips for a Memorable Trip:
Here are a few tips to make your trip memorable:
Plan your trip in advance to execute it perfectly. 

Check weather conditions and pack according to weather situations. Check road conditions also.

Pack light that you can carry conveniently to enjoy your trip fully.

Book your accommodation in advance, especially in peak season.

Drink plenty of water to keep yourself hydrated because the altitude can lead to dehydration.

Respect local costumes, and festivals, and dress appropriately to avoid revealing clothes.

Try local, national, and international cuisines to enjoy your trip fully.

Take great care of your belongings while traveling.

Avoid going to prohibited areas.