Experience the enchanting beauty and pleasant summer weather of Murree, Pakistan. Murree offers a charming retreat from the hustle and bustle of city life. Immerse yourself in the breathtaking landscapes, lush greenery, and cool mountain breeze. 
Explore the vibrant local markets and capture stunning views from picturesque viewpoints. Murree's serene ambiance and temperate climate make it the perfect destination. 
Murree's Summer Magic
Experience the magical summer weather of Murree, Pakistan's charming hill station! Murree offers travelers a delightful escape from the sweltering heat. Immerse yourself in the refreshing cool breeze and lush greenery for nature lovers and adventure seekers alike.
Embrace the pleasant cool breeze and scenic beauty.

Engage in thrilling outdoor activities like hiking, trekking, and paragliding.

Explore the local markets and shop for unique handicrafts and souvenirs.

Capture picturesque moments amidst lush green landscapes and stunning vistas.

Enjoy the tranquility and serenity of the hill station.
Create cherished memories with family and friends in this magical summer destination.
Murree's Enchanting Landscape for Travelers
Murree offers a captivating experience for travelers seeking natural beauty and tranquility. From lush greenery to charming valleys, Murree is a haven for nature lovers and adventure enthusiasts alike. 
Discover the magic of Murree and create cherished memories in this scenic paradise!
Captivating landscapes await in Murree.

Nestled in Pakistan's Himalayan foothills.

A perfect haven for nature enthusiasts.

Explore lush greenery and charming valleys.

Experience serenity and tranquility.

A paradise for adventure seekers.

Uncover the magic of Murree's beauty.

Cherish unforgettable moments amidst nature.

Embrace the allure of the Himalayan landscape.
Pleasant Climate & Activities
Get ready to be enhanced by the pleasant climate and an array of exciting activities in Murree. From thrilling adventure sports to serene nature walks, Murree has something for everyone. It boasts a pleasant and inviting atmosphere to escape from the hustle and bustle of daily life. Enjoy the lush greenery and cool temperatures as you explore its picturesque landscapes, visit charming local markets, or embark on exhilarating hiking trails. 
Enjoy some activities with friends & family in Murree:
Enjoy strolls through the scenic hills and valleys.

Visit the

famous Mall Road

for shopping and savoring local delicacies.

Take a thrilling chairlift ride to Pindi Point and witness breathtaking panoramic views.

Explore the lush greenery of Kashmir Point and capture stunning photographs.

Experience the adrenaline rush with paragliding or zip-lining adventures.

Discover the ancient architecture at the historic Murree Brewery.

Take a horse ride through the beautiful trails and enjoy the fresh mountain air.

Visit the Patriata Chairlift and Cable Car for a thrilling ride to New Murree.

Immerse yourself in the tranquility of Neelum Point and Pine Park.

Treat yourself to a cozy bonfire and barbecue night under the starlit sky.
Top Tourist Attractions in Murree
Pakistan's picturesque gem and a top destination for tourists seeking natural beauty. It offers a delightful array of attractions to explore and cherish. 
Here are some must-visit spots to add to your itinerary:
Mall Road: 
Take a stroll along this bustling avenue lined with shops, restaurants, and charming colonial-era buildings.
Patriata (New Murree): 
Ascend to this hill station for breathtaking panoramic views and thrilling chairlift rides.
Kashmir Point: 
Marvel at the enchanting vista of the snow-capped peaks of Kashmir from this elevated vantage point.
Pindi Point: 
Another vantage point offers mesmerizing views of the surrounding hills.
Nathia Gali: 
Discover this nearby hill station, enveloped in lush greenery and perfect for hiking enthusiasts.
Ayubia National Park: 
Embrace nature's tranquility by boasting diverse wildlife and walking trails by visiting Ayubia National Park.
Bhurban: 
Unwind at this upscale area with luxury hotels and a magnificent golf course.
Sozo Adventure Park: 
Ideal for families to offer thrilling rides and recreational activities.
Get ready to immerse yourself in the beauty of Murree to create unforgettable memories amidst its serene landscapes and vibrant culture.

Charming Accommodations for Stay:
Enjoy a charming and luxurious stay near Mall Road Murree at Grand Taj Hotel. Enjoy elegant rooms, top-notch service, 5-star amenities, a breathtaking view from the balcony, a private entrance, and 24-hour room service. Travelers can enjoy a memorable stay near Mall Road Murree with high-class treatment in a budget-friendly environment.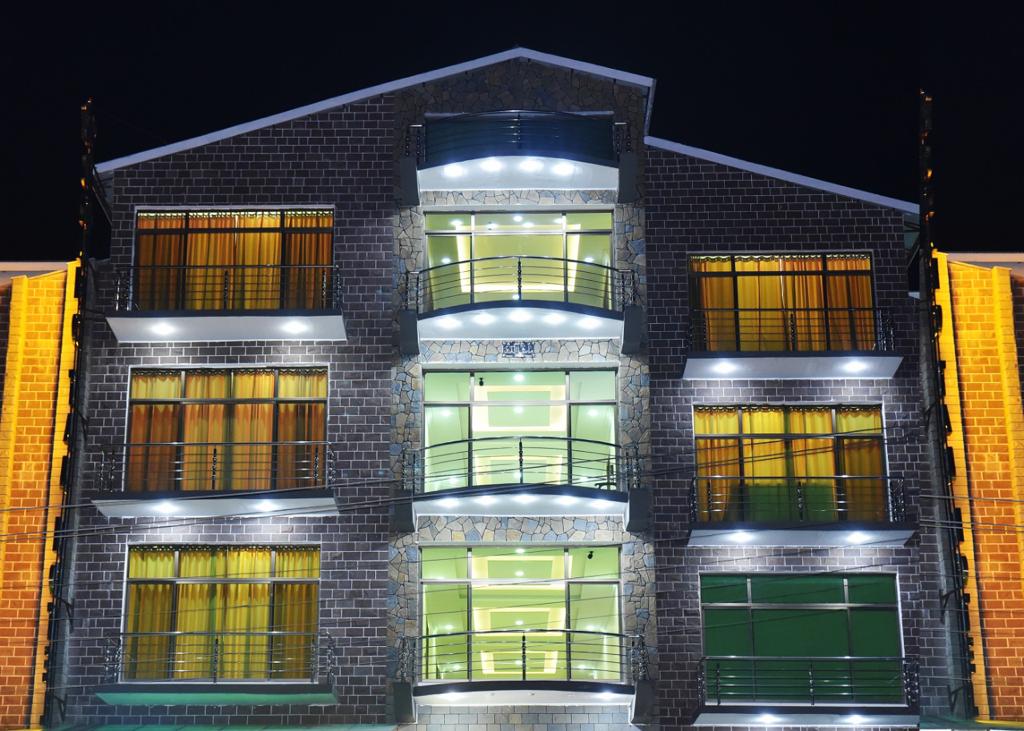 Grand Taj Hotel offers four categories of rooms to meet the requirements of valuable guests:
Standard Room:
Standard Room is equipped with one king-size bed to accommodate two adults and one child.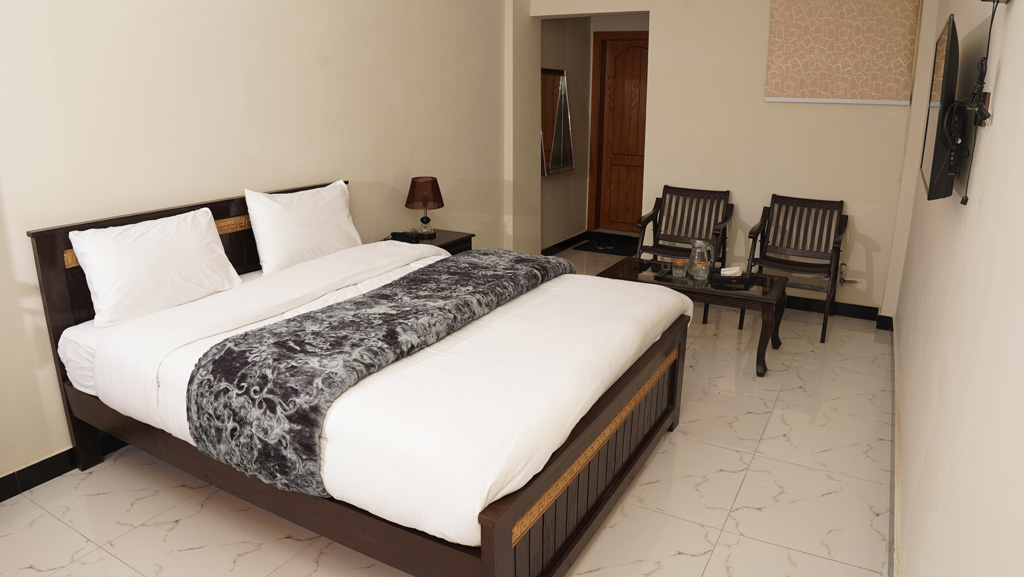 Premium Room:
Premium Room is equipped with one king-size double bed and one single bed to accommodate three adults and one child.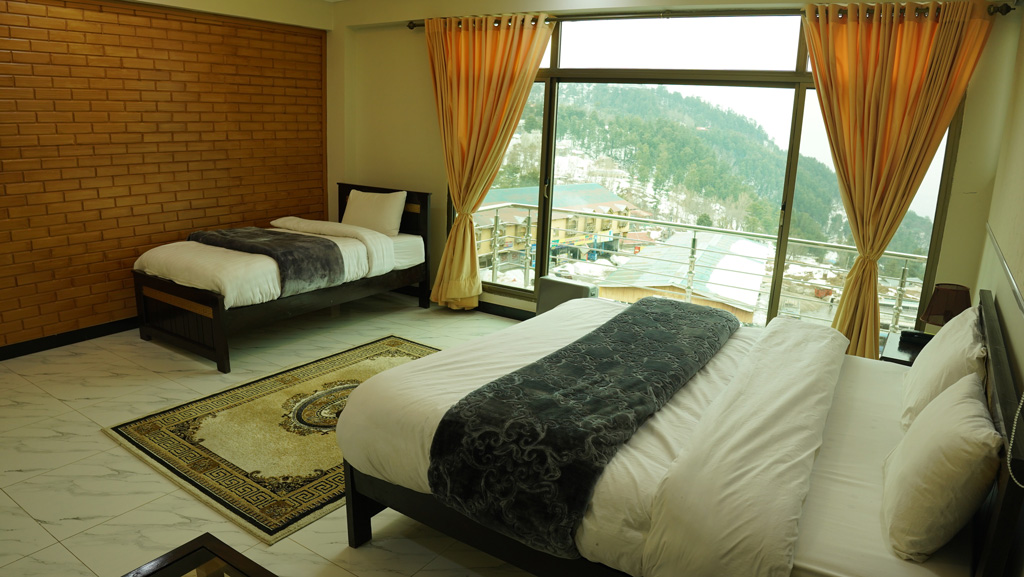 Junior Suite:
Junior Suite is equipped with one queen size double bed and two single beds to accommodate four adults and one child.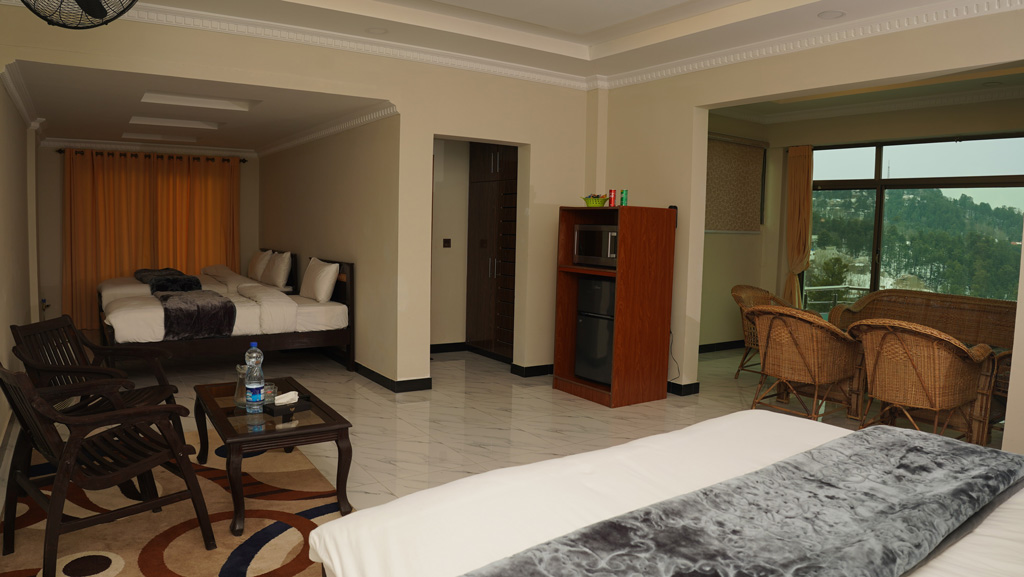 Deluxe Suite:
Deluxe Suite is equipped with two queen size double beds and one single bed to accommodate 6-7 people.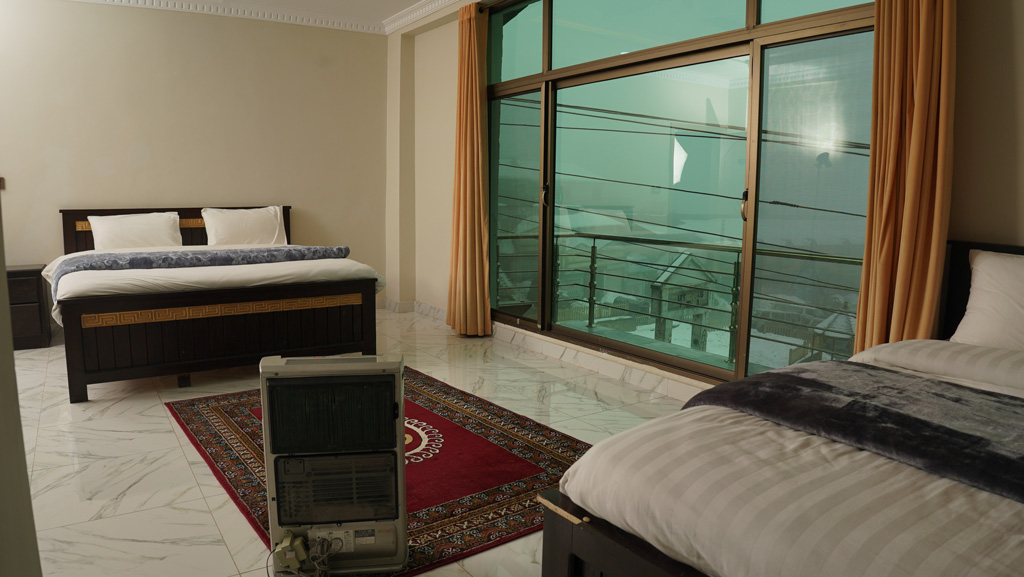 Must-Have Trave
l Essentials:
It is necessary to bring the following essentials for a comfortable stay:
Easy and comfortable dresses.

First aid kit and painkillers.

Comfortable Walking Shoes.

Mobile, camera, headphones, and charger.

Necessary documents like your ID card.

Enough Cash and Debit Cards.

Toothbrush, paste, deodorants, and towel.

Skincare products, makeup, and glasses.
Safety Tips & Precautions:
Following are the tips and precautions while traveling for tourists:
Don't wear expensive jewelry while traveling.

Be smart regarding your money and expenses.

Research the hotels and choose wisely.

Use famous transportation companies. 

 Carry your contact details all time with you.

Don't carry so much cash with you all the time.
Capture Memories: Photography Tips:
Following are some photography tips to capture your memories more comprehensively:
Use a quality camera or mobile phone.

Capture all the views and their details.

Pay attention to capture frames with you.

Take pictures from different angles.

Capture every moment with your family.

Capture the scenic views, green hills, and mountains.

Make short videos and edit them. 
Conclusion: Unforgettable Memories in Murree:
Experience the charm of Murree's pleasant summer weather with cool summer weather. Immense yourself in lush green landscapes, feel the cool mountain breeze and indulge in thrilling activities. Capture unforgettable memories amidst picturesque views and cherish the serene ambiance. 
Murree's beauty mesmerize you, offering the perfect destination for a memorable and user-friendly summer gateway.