Best website to book hotels online
Murree is a hill station in the northern region of Pakistan. This beautiful place surrounds by lush green mountains and has a lot of natural beauty. Also, it is located in the lower Himalayan ranges and is a popular tourist destination. This place has a great history and is a must-visit for anyone who wants to see natural beauty.
With the perfect destination for an escape from the hustle and bustle of the city, the Himalayan Mountains, with their peaks covered in snow and their natural beauty, is the perfect place to visit for a day trip. From scenic walks to the refreshing mountain air, a trip to Murree will surely leave you refreshed and rejuvenated.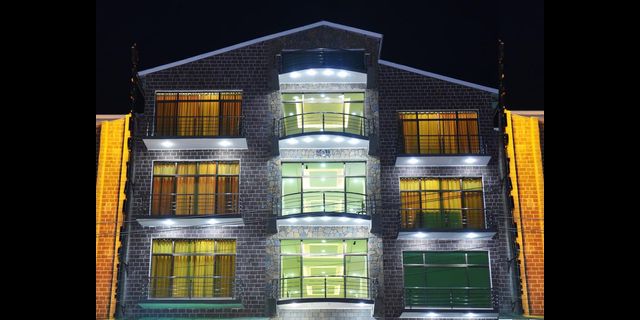 Hotels are a great way to experience a new place and culture. In Pakistan, people can visit different cities and stay in hotels. In addition, there are a variety of accommodations to choose from, and each has its benefits. Visitors can book a hotel online to save time and get the best rates.
Compare prices online:
Take the stress out of your next vacation by booking your hotel online. Choose from a variety of locations and amenities that suit your needs. Search by destination, hotel name, or price. Explore a goal before you book by viewing photos and reading reviews from other travelers. Go to google and search "hotel in Murree," and Grand Taj Hotel will find. Grand Taj will be in the top position if you compare prices, reviews, and facilities.
You've just arrived in a new city and need to find a place to stay. To make your search easier, the best way to find a hotel is to use a site like grandtajhotel.com. It's easy to find the perfect hotel for your needs, and it's easy to book it too. The website offers hotel information such as price, amenities, reviews, and ratings. It also provides hotel deals that can save you money on your stay. 
Benefits of booking hotels online: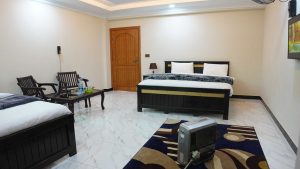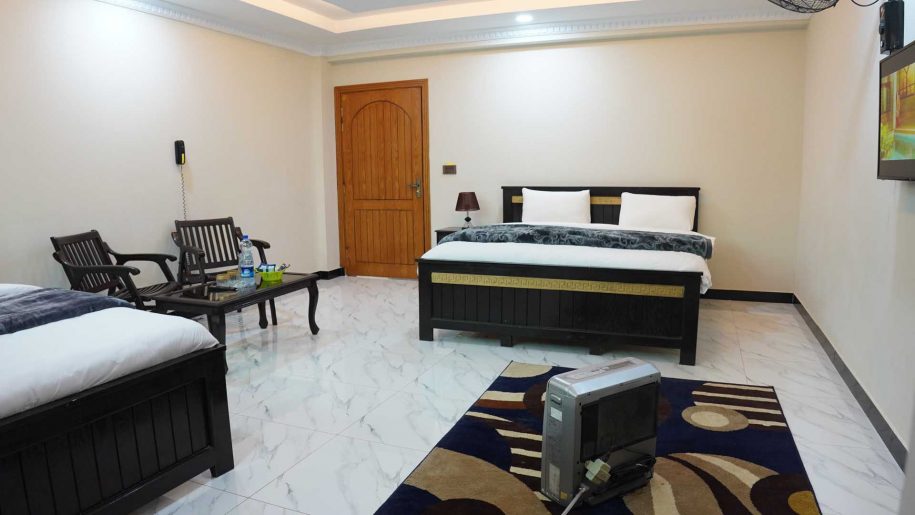 There are many benefits to booking a hotel online before arriving. For one, there are more options, and they are often cheaper than booking at the hotel. The price can also fluctuate based on demand. The convenience of booking a hotel online is unparalleled. A traveler can make the reservation from anywhere and in the comfort of their home. There are also many reviews and pictures to browse before making a decision. The best part about booking a hotel online is that there is no need to worry about your credit card information being stolen or lost.
Save login information:
All that needs is a confirmation number sent to the traveler's email address. Hotels that do not accept credit cards are not left out of the equation either. They can be booked through a travel agency, and the traveler can pay when they arrive. Booking a hotel online is an easy way to make a trip easy.
The benefits of booking a hotel room online can be several benefits. Online booking can provide the best rates for hotel rooms. Also, the online booking process can be quick and easy. Also, booking a hotel room online can provide the best rates for hotel rooms. The online booking process can be quick and easy. Online booking can give peace of mind. Online booking is more secure than booking over the phone. Online booking can provide access to the latest information about the hotel. Online booking offers 24/7 access to hotel information.
Book hotels online in Pakistan and save up to 30% off the rack rates. Our accommodations include a wide range of room types, amenities, and prices. Whether you're looking for a budget room, a family-friendly hotel, or a luxury suite, we've you covered. Booking a hotel room in Pakistan from the grand taj hotel website couldn't be easier.